Growing old disgracefully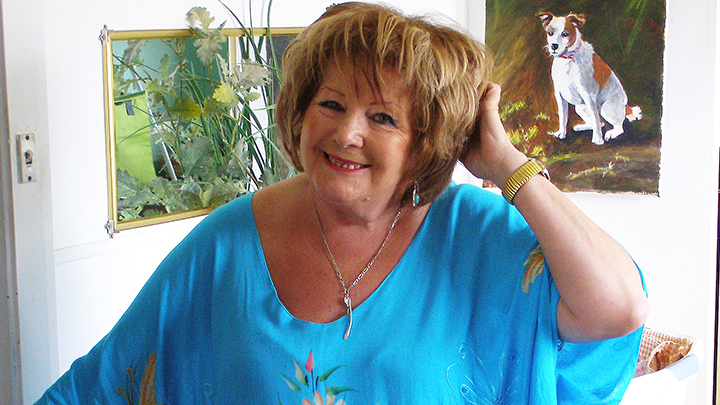 "Purple hair, tattoos and no slippers…"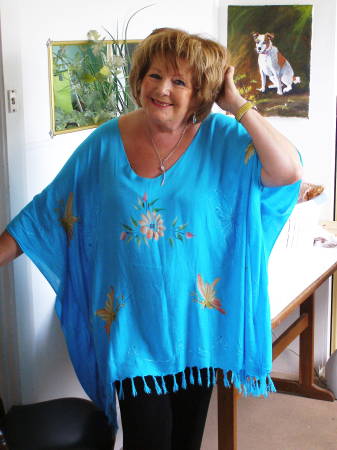 Grandparents are more outgoing now. Being over sixty and embracing new technology they are computer savvy, working or traveling, enjoying themselves, and although they love the grand children to bits, they also have a life. That is if they are lucky and are healthy.
I know that makes a big difference. Health is the thing we take for granted, until it lets us down. But if you are still fit, there are no limits. Nobody should be put in a pigeon hole and told they are old and finished. It's for us to decide!
Some people are happy to be conventional. Yet I have taken the slightly unconventional path myself. I had a small tattoo on my back when I was 70.
I know it's a little stupid, but it's not bothering anyone where it is. Also it is probably too late for me to worry about getting a job, so it won't spoil my employment chances. I will not be going for the record and having the full body covered in lurid dragons and hearts. I am mad but not totally insane. I love zany jewellery , floating scarves, bright lipstick, and like to look as if I am at least alive.
Ad. Article continues below.
Some of my friends joined a motor cycle club, and went off on adventures. Another couple took off for Europe in a van. Most of my older friends travel as much as they can, or as much as their income allows.
But remember the way it was? Both my grandmothers wore aprons in the house. Big flowered ones and all enveloping. They kept their teeth in a glass by the bed, and had no interest in fashion or make up, that was way out of their sphere.
If you reached fifty you were old. They cooked and polished and sewed. They knitted themselves into oblivion, the clack of needles drowned everything. They didn't drive, and they listened to the radio for entertainment, or went to the cinema.
Holidays were not to foreign ports, but mostly to a small seaside place. In our case not far from where we lived. One grandmother worked for a few years, but mostly they didn't. Even my mother was 'not allowed' to work as it was a reflection of the husband's earning capacity.
When I was in my forties I made a pact with my best friend that we would 'grow old disgracefully'.
Ad. Article continues below.
I have tried to keep my side of the bargain, hope she is too. I even went to a Purple hat dinner for ladies who like to have fun, I have been to rock concerts, I swap favourite pop music 'likes' with the grandchildren, read avidly everything I can. I do not wear slippers, have never owned any. I have no frilly apron, (but I do have one with the 'Two fat ladies' on it)!
A few of my teeth might come out like the stars, but do not reside anywhere but in my mouth. Nothing is off limits I am willing to try anything. Have had slightly purple hair, streaks, blonde bits, curls and now have hair that is nothing like the hair I was born with, and certainly not like it should be at this age.
I wear whatever I feel like. and it is sometimes very incorrect for a lady of my advanced age. But I took a long road to get where I am, I think I have earned my right to dress without rules. As long as I don't wear minis or expose my middle almost no rules apply.
Life is a challenge as we exist now on a vastly reduced income, we have known the high life, now it's the exact reverse. Yet we still get the most out of life on a budget. I am happy to have friends from all walks of life, and all ages. Being able to communicate with different generations is a worthwhile skill. Keep an open mind. Don't be afraid to try something new.
My husband's mother was banned from wearing trousers, and only in the last few years of her life did she get to do that, when she became a widow. So sad she waited to do what she wanted.
Ad. Article continues below.
You get one life, and there is no replay. So learn to paint, go to that concert, read that book, make friends with that person you sometimes see at the club. Have a new hairdo, or buy a purple scarf. Don't' close down your life, open it up, live every day and make it count!
Try to see the good in people. Don't look for reasons to be arguing, instead find ways to agree. Life isn't perfect, but it's all we have, and is still a gift.
Are you growing old disgracefully? What are the things you wear now that your grandmother wouldn't!