Grandchildren... back on the baby-raising treadmill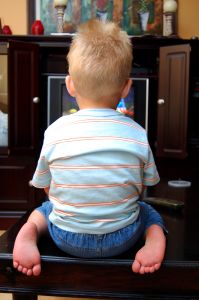 Grandchildren – what would we do without them, what do we do with them.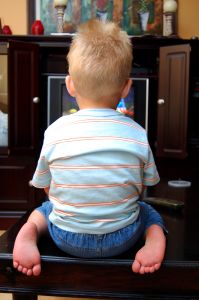 We'd already gone through years of trauma bringing up their parents, years when they all fell ill with mumps, measles, chicken pox and numerous other diseases, (they gave me the chicken pox too while they were about it!), they crashed their bikes, broke their bones, fell in love, fell out of love, wore weird clothing, (we never did of course), and expected us to feed them, take them with us on holidays, commiserate with them when they failed exams and provide endless funds at the drop of a hat!
Then they left home, and we thought, "Well, that's that out of the way. Now we can get on with our own lives and they can get on with theirs." – Ha!
Ad. Article continues below.
It seemed like only days before they were back queuing up to tell us they had met their hearts desires and were getting married – then, a just few days later it seemed, they were knocking on our door again with the great news – "We're expecting a baby!"
Now we were thrilled at this news. As I said to the wife when the first one told us; "Now they can find out what it was like for us, when we had them!" The wife didn't seem too thrilled with my comment for some reason, in fact she was so peeved, I spent that night sleeping on the sofa downstairs. And as it turned out she was right, because our kids had it somewhat better than we did.
Ad. Article continues below.
You see, when we were young, we were very much on our own, living in a foreign country, far from our parents and forced to work everything out for ourselves. Which was great! It gave us an enormous feeling if independence and although it was hard work, as I've said above – at least we learnt a lot, hopefully got most things right and came out the other end with a nice set of three bright and healthy offspring, kids to be proud of!
This meant of course, that when they had their babies, and I'm sure they talked this over amongst themselves though they'd never admit it, they all came to us to baby sit for them, tell them how to change nappies, explain the complexities of preparing baby food, even take them on holiday, "To give us a bit of a break!"as they said, referring to themselves of course, not us!
And so we were provided with another dozen or so years of bringing up kids, when we really had thought, in our misguided way, that we were finished with all that, not all the time like before, but a fair bit of it.
Ad. Article continues below.
The saving grace, of course, was the fact that all our grandchildren are great kids, who were always fun to be with and were bright, good looking and, to a large extent, wanting to make sure they were no trouble to us.
Now they are all adults, going their own ways in the world, just as their parents did to us and we don't see much of them, though they do contact us from time to time, just to let us know they still care; and we have settled back into that carefree life we enjoyed for such a short time between our kids leaving and the grandchildren arriving. That is, of course, unless we get the great grandchildren dumped on us some time in the future!
image: Annalog85