Goerlitz - the wrong side of the track - Part 1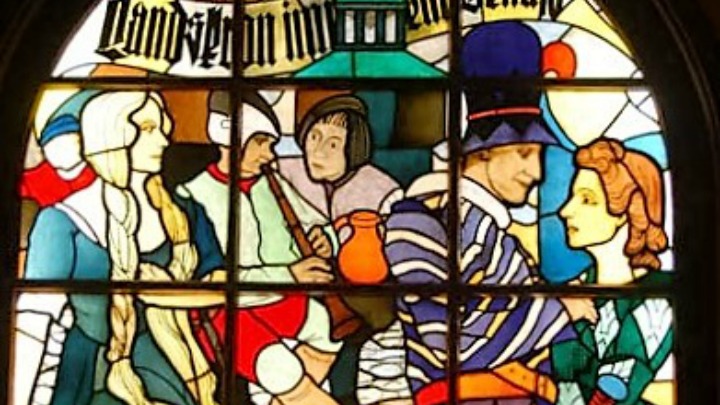 At night it looked so different. A series of lights along the waterfront with some barely discernable buildings behind. I had no idea what it was called or what was there.
The Goerlitz map showed just a few buildings beside the river and the "living house of J. Bohme", whoever he was. I left my digs and knew where I wanted to go but there was a railroad track in the way. I managed to leap across it just before a fast train came through. One second later and you may not be reading this article, it was that close. I'm glad a certain person wasn't with me at the time.
Read more: Don't let anxiety stop you from travelling
Imagine my surprise as I strolled along a side stream, over which there was a massive stone bridge, until it met with the main river Neisse. There was another city on the other side called Zgorzelec. It's difficult to imagine with my very limited knowledge but I would guess there's anything between 40,000 and 100,000 (there's around 55,000 in Goerlitz I later find out) in the combined towns and, come September, they will be joined as the border crossing will come down.
I couldn't help but ponder on the stupidity of man when one day there will be a border control and, the next, nothing. What on earth is the difference and who are they stopping now? Australians without passports for one (from 2014 there's no problem). I'd found that out the night before so I had brought mine today but was the only one to get his passport stamped while over 100 regulars just flash theirs as they hurry past.
Ad. Article continues below.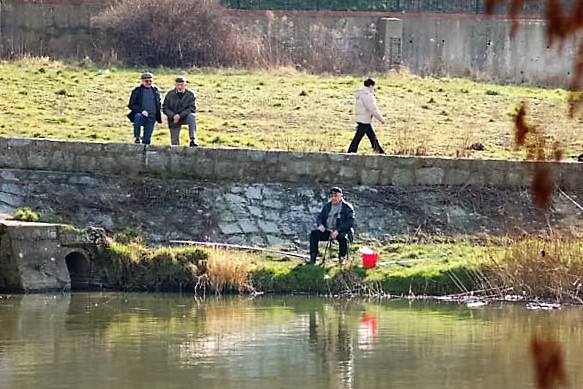 Still, everyone knows you can't trust those Aussies.
Another aspect makes me crack up as well. In Germany it costs 600 euros for a fishing licence and you have to do a short course in marine biology. Judging by the ever increasing number of anglers setting up on the Polish side, similar rules don't apply. I wonder if the fish have worked out which the safe side is yet. Probably not, since they're not as clever as us.
There's a large broad green stained copper roof on a hill so I make for that after I get across the bridge and it turns out to be in the middle of a park and it's a square building of majestic proportions with the expected sculptures and bas reliefs on the front. It's something to do with culture and it's at odds with much of the rest of the town that has apparently suffered in terms of neglect.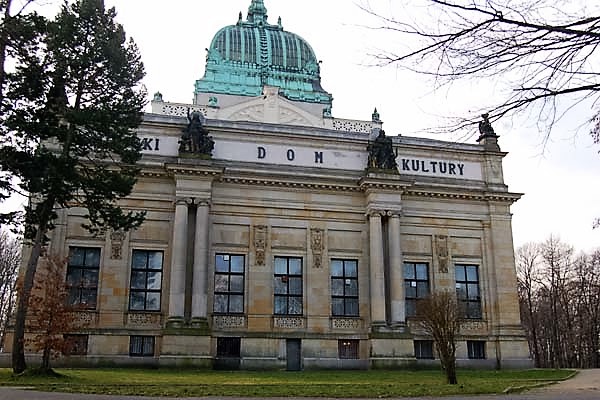 Ad. Article continues below.
The building was erected in 1898 – 1902 and designated the Oberlausitzer Ruhmeshalle (Upper Lusatian Glory Hall) and Emperor-Friedrich-Museum. The purpose of the building was the glorification of the Emperors Wilhelm I and Friedrich. The architect was Hugo Behr. The huge dome was modelled after the Reichstag in Berlin and the sculptures on the main facade depict the terrors of war then the blessings of peace and from the end of World War II it has been used by the city as a cultural centre for exhibitions, concerts, theatre and cinema.
The rest of the place is, frankly, depressing, though in some areas it echoes Goerlitz with some delightful baroque streets but they are more than overshadowed by the gloom of a grey, featureless concrete, peeling paint and crumbling brickwork elsewhere.
Mired in such mediocrity it is easy to see why a new memorial to the recently deceased Polish pope has been affixed to the bridge just where you enter Germany. I guess they want to flaunt what little they have going for them.
I'm determined to eat here though, just to say I've done it, and save my appetite for the last restaurant before the footbridge.
It's a restored 1829 building that once was called the Three Wheel Mill and it's situated on the crossing of the 15th meridian and Via Regia (Royal Route), the shortest way from Paris to Moscow. The original building dated from 1273 but, when you're that close to the river, the floods won't miss you and they had some fires in addition.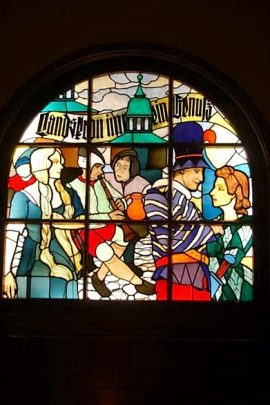 Ad. Article continues below.
Though no-one here speaks English they trot out an old menu where the price is still in zlotys. I manage an order and sit back and admire the low vaulted ceiling and lovely coloured windows with local scenes and historical persons featured. It's very atmospheric and the meal goes down well.
Then I try to return over the nearest footbridge. No, sorry, you can't come over here I'm told. Note the sign. "Only European Union and European Economic Union (Iceland, Lichtenstein, Switzerland)" Wow. Memo to Australian government – we don't even rate above Lichtenstein.
I have to return to the main crossing, get my card stamped and then I can return.
I digress, as ever.
Then I wandered off up through the old city. It's a treasure. In time, tourists will come to this place but, for the moment, the buses don't come so you have the place pretty much to yourself though there are some occasional visitors around. They could seriously handle 50 times more before it becomes crowded. The town is suffering because the railway used to employ masses of people but once those works closed it has been in decline.
To be continued in Part 2 next week.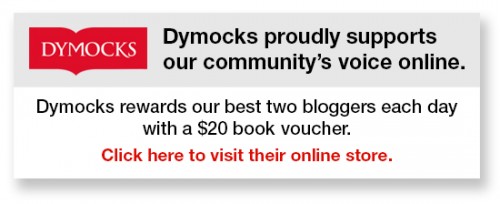 To write for Starts at 60 and potentially win a $20 voucher, send your articles to our Community Editor here.