God bless the Volunteers we've lost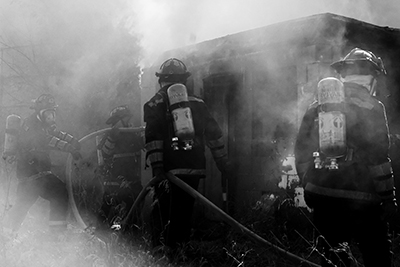 The majority of families in Australia would have at in current time or past history had family members belong to volunteer groups. They are varied and vast, with most quietly going about their business with little more than personal gratification in being able to assist others.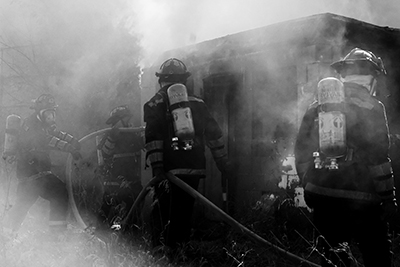 There are so many areas of Australian life that rely on and appreciate volunteers, listing them all would be an impossible task as most gratefully operate under stealth, hospitals, Royal Society for the Prevention of Cruelty to Animals, Meals on Wheels, Salvation Army, St Vincent de Paul, St Johns, Army Reserve to name a few that come to mind. However there are some areas of Australia wide volunteer service that has and continues to make the ultimate sacrifice whilst in service, the members of our Volunteer State Fire services prominent in rural areas.
The fire services of Australia such as the New South Wales Rural Fire Service or RFS is a volunteer-based firefighting agency and statutory body of the NSW Government similar to mirror state organisations in Victoria, Queensland, Northern Territory, Western Australia, South Australia, Canberra and Tasmania, they are referred to individually as they deserve it. The NSW RFS is responsible for the general administration of rural fire management affairs including administration of the Rural Fire Fighting Fund, co-ordination with local government of the State's Rural Fire Brigades, design and provision of fire fighting equipment to rural fire brigades through local government, the training of volunteer Rural Fire Brigade members, community education in relation to fire affairs, emergency planning and generally taking measures for the prevention of loss and life and property from fires. Over the past few years the job description of the volunteer rural fire fighter has grown including attendance to Motor Vehicle Accidents.
Ad. Article continues below.
The NSW Rural Fire Service's jurisdiction covers more than 90% of the geographical area of the state of New South Wales in Australia. If statistical figures are correct The NSW RFS is the world's largest volunteer fire service, with 70,246 volunteerfirefighters forming 2036 volunteer brigades across the state. An incredible network of volunteers serving the public of their local, state and in some cases interstate affiliates when the necessity arises. Over the last few decades during trying times of Australian summers many volunteers serving the needs of their fellow Australians have made the ultimate sacrifice, their valor and dedication should never be forgotten.
At times the RFS work along side the State Emergency Services, The NSW State Emergency Service or NSW SES, an agency of the Government of New South Wales is an emergency and rescue service dedicated to assisting the community in times of natural and man-made disasters. The NSW SES is made up almost entirely of 10,000 volunteer members, via 228 suburban, regional and rural units located throughout NSW. The volunteers are easily identified by their distinctive orange overalls. The combined force of the RFS and SES in New South Wales boasts a volunteer force of over 80,000 members.
Ad. Article continues below.
During volunteer week statistics of this magnitude reflect the core of an Australian way of life that from the ashes of the earth hold together massive silent organisations going about their tasks. We should never forget them nor underestimate the contribution that has been made, especially by those whom did not return to their families. God bless them, Australia, and its heritage of democratic freedom to serve for the sake of their fellow Australian.
image: TheUsher