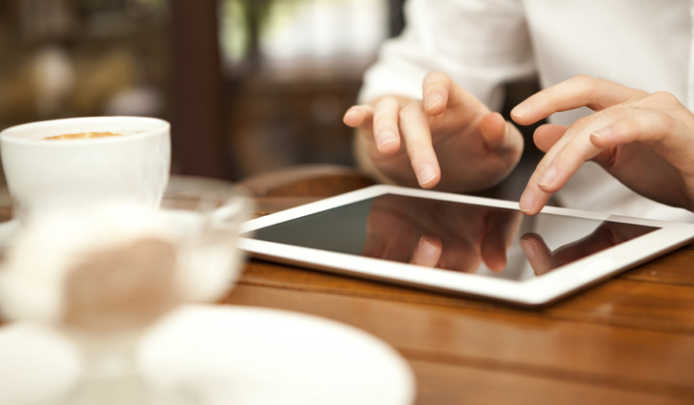 I never thought about the meaning of a blog before, but when Starts at 60 asked me to write about blogging, I thought I'd better be clear about what exactly it is. I've written plenty of them and it's been largely a positive experience. I thought maybe it was an acronym:
B – baloney, balderdash, bleeding obvious, maybe even buzzy;
L – language, laughable, literary, loquacious (had to look that one up!)
O – objectionable, obnoxious, obscene, occasional, opinionated
G – garbage, gossipy, gobbledegook, or just plain good-enough
Ad. Article continues below.
On reflection some of my blogs would have fitted all of those categories but I feel extremely lucky to have an avenue for expressing happenings that seem pertinent at the time.
According to Wikipedia, which we all know to be a fountain of truth, a blog is a discussion or informational site published on the World Wide Web. The majority are interactive, allowing visitors to leave comments and even message each other and it is this interactivity that distinguishes them from other static websites.
Starts at 60 has provided us with a vehicle to put down our thoughts and join with others around about the same age in providing feedback. This is a fabulous opportunity for us to say what is on our mind and even if some of the feedback provides us with an 'ouch' moment, it is great to see how others feel about our chosen topic. I have taken on board some of the suggestions I have been given and I love some of the clever comments that are made.
Some people think they have nothing to say but everyone has a story, especially when we've lived past the half century. It has been such a good discipline for me to bash out a blog reasonably regularly. I have accumulated quite a few now and they go in a special file which I will print out one day. It is sad when people leave this earth without leaving a footprint and the beauty of a blog is that we do leave a footprint. We are sharing with others and although we may never meet we can be sure that whatever we write will resonate with someone somewhere.
When I read back I sometimes cringe but I cannot be sorry for what I have written. When I was still in the early grief stages of losing my beloved husband, I found it comforting to share some of what I was experiencing and others shared their experiences. I silently joined the fraternity of widowhood.
Ad. Article continues below.
It is often good to dig deep into our memories to recapture significant events. I have reflected on some funny experiences from my days flying around the country whilst working in distance education; remembered the experience of falling in love with the singer I had admired in the 60s and then marrying him many years later in my 60s; shared some difficulties including finding a path back to my son again and other bits of trivia. The thing is it doesn't matter what topic we choose to write about, unless it is not X-rated or libellous, and then again what is X-rated for some would be okay with others. We learn to respect that everyone is entitled to their own opinion but at our age we are especially entitled! We love to know who you are but if you would rather write anonymously, that is okay also.
I can guarantee that if you put pen to paper – oh what am I saying – fingers to keyboard, and just think you are speaking out loud to a group of friends, you will find those fingers will just keep moving and I say – let it rip – potato chip! Just get blogging!
Have you ever thought about writing for Starts at 60 and sharing your story? You don't have to be a professional or even be fantastic at spelling or grammar. Just send your musings to us and we'll get them looking great for publishing! Send through to us here or here.