Flying high above the skies: Facing my fears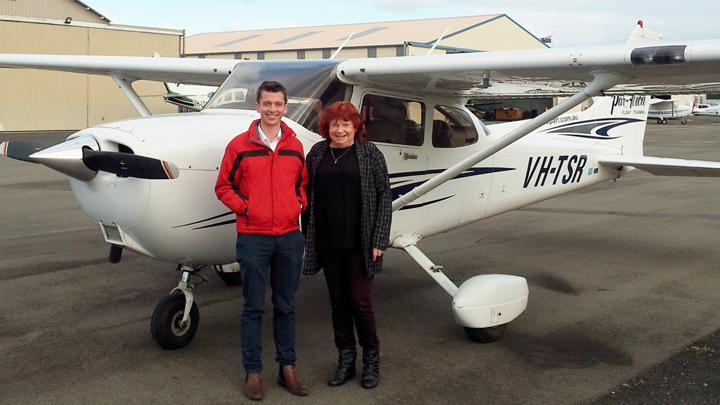 I was fortunate enough to be chosen April's blogger of the month for SAS. I thank all of you who read my articles, whether you love them or hate them.
Today thanks to SAS and Red Balloon, I took a flying lesson over Hobart as my prize. I have been excited all week and arrived 30 minutes early. The weather looked OK, but I was told it was a little bumpy at 3000 feet which is where we headed.  Now I am afraid of heights, that is the reason I wanted to do this, so the word bumpy bothered me a fraction. Jesse, my instructor was young, cute and amazing! He put me at ease and we walked out to get to Œknow the plane. 
I said nothing, but gee it looked like a big toy. Jesse explained the instruments to me and how to open the door if I needed to get out for any reason. Well that put me at ease! 😉 Then we buckled up and he called the tower. Did you get that I am using flight jargon? Tower?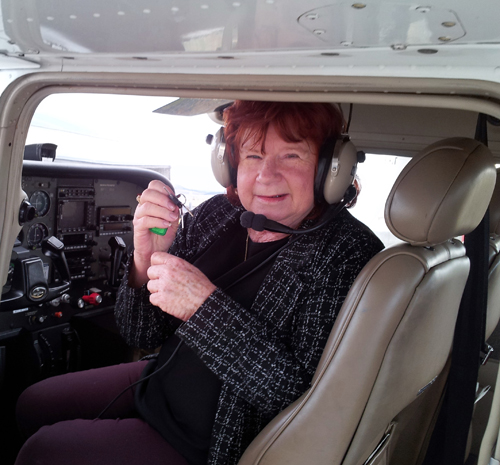 We were soon taxiing down the runway and it was so exciting. The plane lifted into the air in a matter of a couple of hundred metres and we were on our way, with Jesse pointing out the landmarks. I took the controls for a short while as it wasn't long before the 'bumps' we had discussed were causing me some anxiety. It's not like being in a jet, I was a tad worried I can tell you and expressed a desire to possibly turn around. I am such a coward. Jesse was pretty relaxed and said he would climb higher and try to miss the bumpy ride. Eventually this happened and I relaxed some and Jesse pointed out the Batman Bridge, Bruny Island and a couple of other landmarks. I was now thoroughly enjoying myself.
Ad. Article continues below.
On the way home my cute pilot told me we were travelling at about 250 kilometres an hour, 600 slower than a passenger jet and it would take around three hours to get to Melbourne as opposed to the passenger jet taking 50 minutes. I now loved my flight and was totally relaxed. The scenery was amazing but I wasn't quite relaxed enough to take pictures all the way up there. Jesse called the wide blue yonder his 'office'. What better office could you wish for.
When we hit the ground we were doing around 100 kilometres an hour. I taxied the plane to its parking spot in front of Par Avion's hangars. Now, with a little plane like this, you use foot controls when you are on the ground. I was not quite driving as straight as Jesse would, but I did get us to where we were going. I did learn a few things about flying a small plane. If you learn one new thing every day you are doing well I think and I learned several.
I had the most wonderful experience and would recommend it to anyone. That is one more thing off my bucket list and I will work on going back to Par Avion as they were amazing from office staff to pilots. Thank you Jesse, you are my favourite male this month and I can't thank Red Balloon and in particular Starts At 60 for my wonderful experience. I write my blogs because I enjoy letting you know how this sixty something woman lives her life. To be given such a fantastic reward for doing what I love is just wonderful.
To win the chance to have a Red Balloon experience, become a Starts at 60 blogger! If you have a story you'd like to share with the Starts at 60 community, click here.