Finding a Mother of the Groom outfit at 64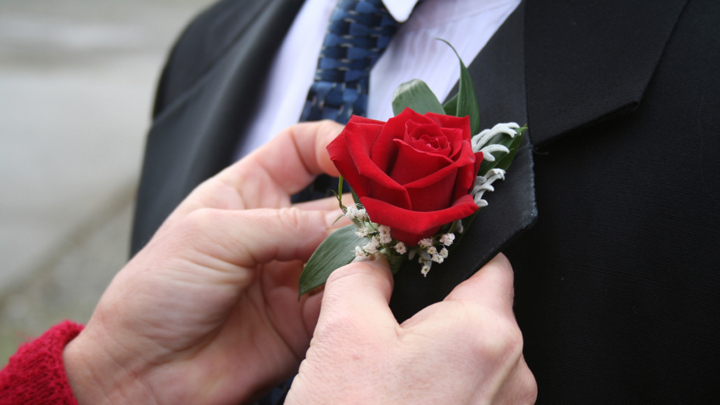 My task was to find a Mother of the Groom outfit which I considered nearly impossible being my plus size, and living at the beach. I have always had trouble looking for clothes in the plus sizes and I found most shops at the beach were too casual. I felt maybe I have just been looking in the wrong place. In the past I have wandered round the local shopping centres and found nothing but drab uninteresting clothes that look like you are close on "a balloon size" or an "egg on skates" as they say. I can always find nicer clothes in the smaller, well-designed sizes but horrible dull, baggy clothing in larger sizes. Often I return home depressed and end up digging something out of my years of well stored collections from the past.  
However last weekend I was invited to a wedding and got a chance to check out what people were wearing. Some of the ladies' fashions were absolutely dreadful, having been bought off the internet and not tried on till the last minute…one dress in particular (which I know the lady bought off the internet), was more like something she had dreamed of fitting into, rather than checking first if the tight waist band dress with sequins was suitable for a really oversized 60 year old. Squeezing mutton into a lamb dress that has a length above the knee never looks good especially if the figure is a thing of the past.  
The ladies at this wedding were extremely large and did not suit the dresses they were wearing (or am I too particular?) and I did feel they would be more suited to a nice pant suit. The larger ladies looked "beyond matron" and more like "tank" in the tight outfits chosen. Even the smaller ladies came in netted dresses that resembled more like a peacock outfit than a dress and were so poorly designed. One particular woman spent the whole night trying to adjust the back of her dress. 
Ad. Article continues below.
Living at the beach and having absolutely no success at finding something for a dressy occasion, I decided to travel to Brisbane and look at some dress shops there. Before doing so I jumped on the internet to see what sorts of shops were available. I decided to head for one of the larger shopping centres and was delighted when my daughter decided to come along to give her expert advice and assistance. We do become a little out of date over the years and it does not help to have a fresh opinion.  
I figured if I could get a nice set of pants and top or pantsuit and that I would look better in pants than in a dress. That was what I was use to wearing and I felt more comfortable in pants because of my size. Wow, what an eye opening experience this was. We tried on plain black dresses that looked drab, coloured tops that made me look thick and old drab beige colours, black colours and some bright shapes that just did not suit. After the first couple of shops it was decided that there was nothing my daughter could do to be able to convince me to wear a dress. We focused on the tops and pants.  
Going into one of the larger department stores we noticed they had a number of ladies floating around who were there for the fashion parade of their designer wear. Now these ladies were most helpful, except one took all the clothes we had chosen and put them in the change room. By the time we reached the change room, another helpful lady had put all the clothes back on the racks outside in the shop. Oh dear! My daughter went back to find the clothes we chose… and so did the lady, so we ended up with two of everything to try on.
Ad. Article continues below.
For the first time in a long time I found a number of outfits that actually complimented my shape and although black looked quite nice. My daughter was quick to mix and match a jacket and pants.. and we finally settled on an outfit with some colour in the jacket. $50 for a necklace was the biggest shock. I actually import the same sort of jewellery for next to nothing from China, but I paid for the necklace, as it matched the jacket perfectly.
My little spend set me back $450 altogether and that is the first time I have actually bought clothes for going out in a long time. Now hopefully I can focus on another trip sometime and start throwing out the hordes of unsuitable clothes from the past that I store at home. Thank you to my daughter for all her assistance on the day – Mother of the Groom is now ready!
Have you been the Mother of the Groom or Bride recently? What did you wear? Was it hard to find an outfit?
To write for Starts at 60 and potentially win a $20 voucher, send your articles to our Community Editor here.