Fifty-five years of marriage has been full of life changing experiences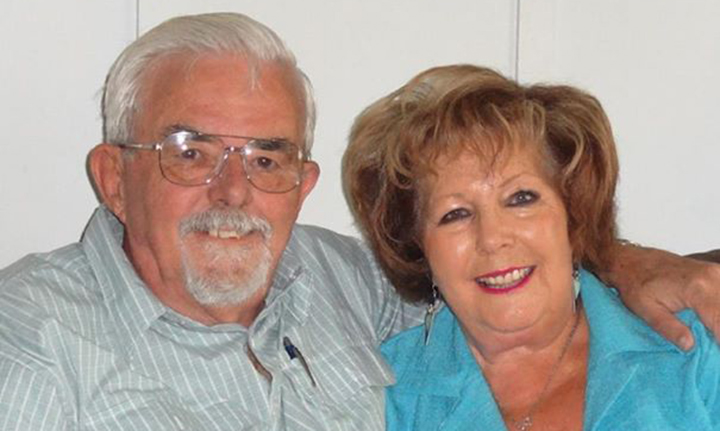 We're celebrating our wedding anniversary today – the fifty-fifth! It's sometimes hard to believe that so many years have gone by and so many things have happened to us, especially the 'life-changing' ones, though they might not have appeared important at the time.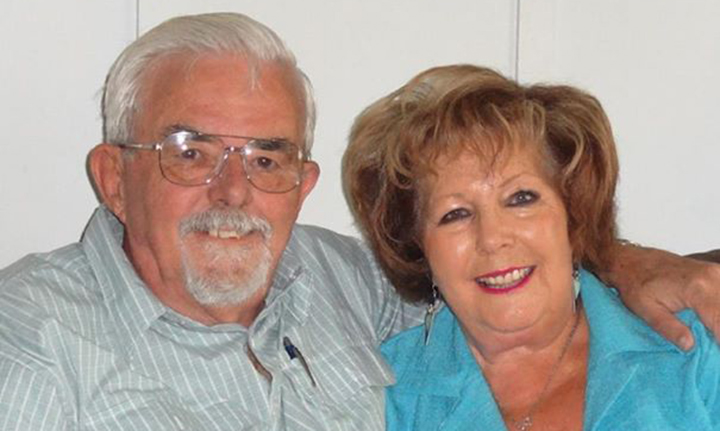 The first 'life-changer' came almost immediately after our wedding, early in 1959, (though I suppose I should really call the actual wedding the first life changer). Within four or five weeks of getting married, Jacqui and I were enjoying the cruising life, aboard the 'Rangitoto' on our way to a new life in New Zealand. The great thing about this changer, was the fact that we were consequently 'thrown in at the deep end', with no family close at hand, forcing us very quickly to learn independence, an attitude which has remained with us ever since. Whatever our problems we have always sorted them out ourselves, without the necessity of help from family and friends.
Our next, slightly elongated 'life changer' was the arrival, within about three years, of our family, a daughter and two sons. They have been major to our lives ever since and even now, with the youngest being fifty years old; we value all of them and hold them close to our hearts.
The next 'life changer' seemed at first to be a very bad one, though it did improve over time. It was our decision to return to England after five happy years spent in New Zealand, a decision we have never been able to really figure out, after all this time. We sailed on the 'Oriana' late one damp October night in 1963 and arrived in Southampton a month later, to grey skies, grey streets, grey houses and grey moods. We were genuinely horrified at what we had done, but we were stuck with it, so once again we just got on with it and made the best of a bad move. Eventually, after working for an advertising agency for several years, I was able to start my own business and things improved immeasurably, both financially and socially. Jacqui too got a nice job in the fashion industry, and we were able to enjoy life. Eating in restaurants, going to the theatre and spending time with friends in the little country village where we had bought a house.
Ad. Article continues below.
Then, in 1985 our two boys, looking for adventure, and having inherited I suppose, our sense of independence, both emigrated from England and set up homes in Australia. This proved to be the catalyst for our next 'life changer'! A year after their departure we went out to Australia ourselves, just for a holiday and to see how the boys were getting on. We loved the country and the people, and as soon as we had returned to England we put into action our own permanent move to Australia, something made easier because of the fact that the boys were already resident here and could stand as guarantors for us in the now defunct 'Family Reunion' system. We had to wait about a year in order for the boys themselves to have been here long enough to sponsor us, but we eventually arrived, by air this time, in October 1987.
I guess the final 'life changer', (so far!), came when, after working for an extremely bad boss in Melbourne for several years, until I was quite ill and could stand it no longer, I resigned, we sold our house, bought a caravan and headed off to be 'Grey Nomads', somewhere up around the Tropic of Capricorn. Well, we got as far as Yarram, just two hundred kilometres for Melbourne, and here we still are seventeen years later! The friendly people of the town absorbed us like a sponge absorbs water and before we knew it we were involved in all the activities of the place, the volunteering, the socializing and the friendships. I am hopeful that we will never leave this beautiful area – unless it's eventually, in a box!
There have, of course, been many other 'life changers' in our fifty-five years ride, this is just a sketch to show how lives can be altered by small occurrences, many of them seeming unimportant at the time, but eventually causing major alterations to your direction of travel!
Ad. Article continues below.
What moments have changed your life? What are you most thankful for?
***This is Brian Lee's 100th article for Starts at Sixty!!! Brian has been one of our strongest contributors  (probably THE strongest!) over the nine months Starts at Sixty has been running, so on behalf of the Starts at Sixty community and team, thank you Brian for all of your hard work and fantastic contributions… Keep them coming!***