Feeling frantic before Christmas? Why do we do this to ourselves?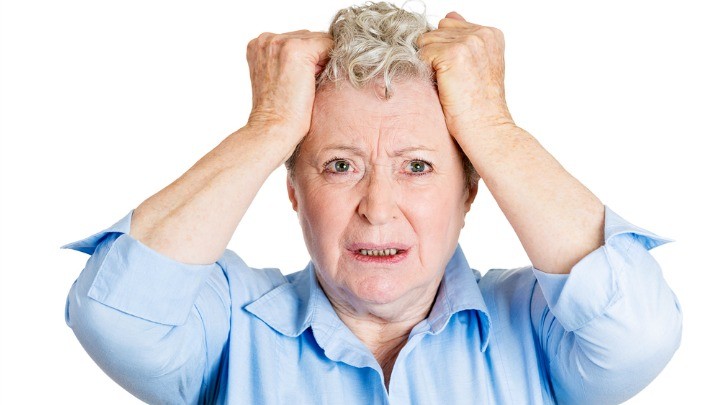 When did New Year 2015 turn into 63 Days until Christmas? There was a time when the end of October signalled to me that it's time to:
buy Christmas Cards so I can mail them on 1 December;
invite dozens of people to drop by at Christmas, then order enormous quantities of food just in case they did;
clean all the cupboards, just in case some of those guests opened one and found out it was a mess;
get GOM painting all the areas I thought looked shabby;
take down and wash curtains (just in case the "guests" noticed they hadn't been washed since they were here last year);
put myself into debt for presents "in case someone brought one for me";
totally renovate the bathroom so it looked nice;
ditto to the garden so the guests could sit outside;
organise numerous Christmas parties for the company who employ me;
attend so many parties between November and the middle of December that my liver was pickled and I don't even drink;
finally arriving at Christmas morning thanking my stars, that this so-called "holiday season" was almost over.
Frantic – Not Me!
Certainly, there are things I planned to finish before another year came around; things such as bringing about world peace – perhaps if I make that Christmas 2,000,015 I may have a shot! However, there are things I can do to achieve a modicum of peace; Let go of old grievances, Say sorry, Thank you, Can I help? It may not change the world, but it will change my immediate world. This I can achieve before Christmas.
I love my garden and planned this year to do a little landscaping; even went as far drawing up a plan and buying the logs to create the garden beds. Once these were created, I would use the replaced materials to reinvigorate my veggie patch. I also decided to have my own version of a living wall on one side of our outdoor area, creating some privacy, but also colour and life.
Ad. Article continues below.
Well, the living wall is up and partially planted – finishing it is a possibility before 25 December. The logs for the garden are aging nicely, but the garden beds aren't built. The veggie patch can't be completed until I complete the flower beds, so maybe I'll just change the date on this one!
I am a Christmas tragic and plan my decorations each year so that on 1 December I turn on the lights and the decorations stay until Twelfth Night (6 January).  I have a feeling that this year, the decorations may be limited to a few favourite items – there is so much going on in my life at present that putting aside the best part of a month to decorate is just not on the cards – pun intended!
Now there was a time when the above would have mocked me, now I look at what has made life wonderful this year:
We welcomed a new baby, another great-nephew.
Hubby had a heart operation which has given him a better quality of life.
I took on a new career. Actually two new careers, one regular part-time and the other on a relief basis.
Had time in Sydney with old and new friends, including the 50th Anniversary of leaving school with my Leaving Certificate in 1965.
Met friends for lunch every month.
One reason I won't finish my decorations is that we are going to Perth for a very special family celebration at the beginning of December.
Did two online courses; one on Country Houses in English Literature the other on Cultural Awareness.
Date nights have been added to our lives, frequently a movie on half price Tuesday. When I write it down, I've had a pretty good year!
Ad. Article continues below.
Why get ulcers trying to finish in 63 days what has eluded me the other 300 days? The world really won't self-destruct if my cupboards are not photo shoot worthy; the garden looks wonderful just as it is and the curtains will have to wait! I have a life to live.
The best thing about "the getting of wisdom" is learning to be kind to yourself – you deserve kindness as much as anyone.
So share – are you getting frantic about Christmas? Will you get "everything" finished before Christmas and does it matter if you don't?
To write for Starts at 60 (and potentially win a $20 voucher), send your articles to our Community Editor here.