Fashion stakes, and how to dress as if you are rich when you might not be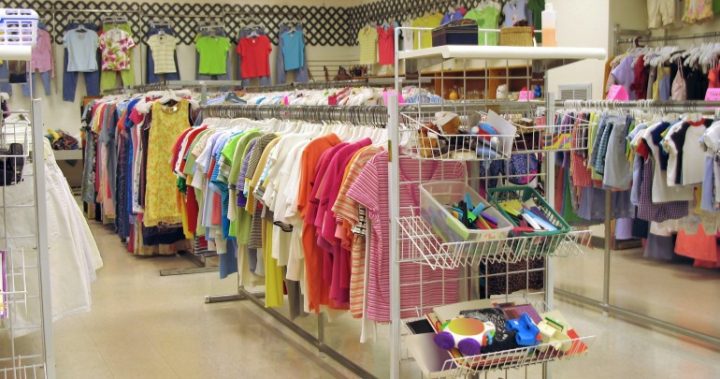 There is no denying it, I love clothes, and when we had a flourishing business in the dim and distant past I was able to buy things, I don't think even then I was extravagant, I just bought a few garments when the season changed. Life dictates changes, so no longer able to do that, I adapted.
Charity shops have had to feature more in my life recently, an economy forced on me. But I think I have a flair for the hunt, and love finding bargains. There is a secret to it, which I shall share.
It may take several trips to find an opportunity shop where you regularly find things that you like. Look out for the times when they offer half price sales. When you find one, have a general look round.
I shop according to colour, so some shops group colours well, and I head to the shades I know suit me. I take little notice of size and look in the larger ladies sizes as well as the size I expect to fit into to. Sometimes an oversized blouse makes a good loose jacket to wear over other items. My shape is not anywhere near perfect at the moment; I am carrying the baggage of a bad winter. I buy button through dresses to use as light coats too. They cover the nasty bits well.
I always have in mind the things in my wardrobe at home, so search for items to go with them. I recently bought a very glamorous and unusual skirt. A skirt with an aboriginal design, and slim floating panels. It cost about $7. Not long after I found the perfect evening top to match with a similar design. I paid $3 for that, so for $10 I had a matching outfit. Both were good makes, not chain store rubbish. I say that because the quality of material used in cheaper things on offer, is not anywhere as good as it once was.
Ad. Article continues below.
Ten years ago the fabrics used were better. Some shops once had quite good quality items now all of them wash like they are screwed up dusters. Unless you are paying up to a $100 for a blouse of course, and that is not on my radar.
Look in the 'dress up' area and the evening dresses, some things can be cut off and made into day length. I have two small beaded items that were bought in different charity shops, but go together well, they will be great worn for evening, my best bargain was a diamante trimmed jacket for $2.75, and that was found in my local shop. With plain black pants and a camisole I think I will get wear from it.
Ad. Article continues below.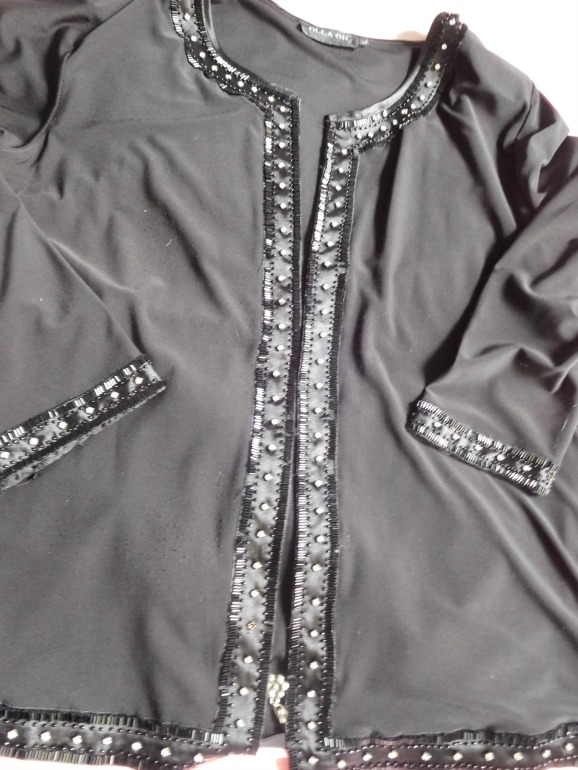 Scarves and belts and earrings, handbags and purses, are on my list, and lately because I lose them so often; sunglasses feature in my hunts. I have a great gold oversized bag that I carry all the time, usually full of junk, but big enough to take a stole, or an umbrella.
With jewellery, I look for items to match my clothes; it's amazing how one necklace or a bright pair of earrings can lift an outfit. Try it on if you can, I don't always have time, or might not want to, and even if you get it wrong, $5 is not a big loss. We may be lucky in our area as prices are still reasonable, I know in the city it has become more difficult, as prices have risen, so perhaps you need to drive to the suburbs?
Ad. Article continues below.
Have fun, hunt out those bargains, and if you get to know the best charity shops, $20 spent can even yield a whole new outfit. My best buy was a velvet blazer for $10, still with the price tag, telling me it was $110.00. We have a Red Cross shop where clothes are a little more, but my favourite winter sweater came from there, and was worth the $10 I paid for it. Let me know what you find.
Do you enjoy shopping for clothes? Where do you get your bargains from?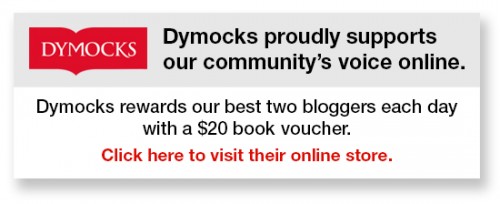 To write for Starts at 60 and potentially win a $20 voucher, send your articles to our Community Editor here.