Exploring some of Bali's hidden treasures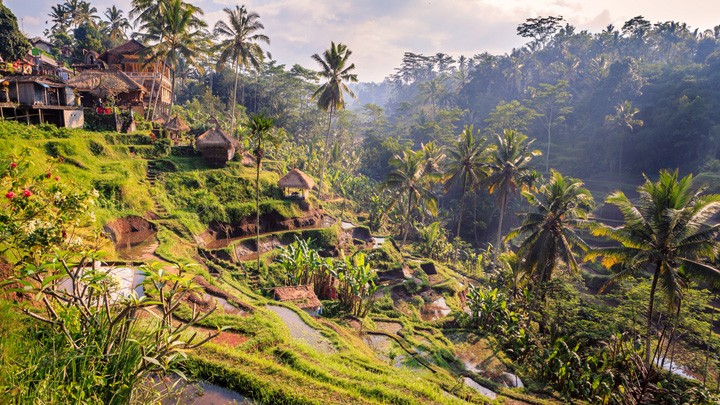 If you are through with beaches, traffic congestion and hordes of tourists, come with me for an unforgettable day or longer into Bali's deep heart – to the Lakes District.
I spend a few months of each year up in this cool mountainous interior far from the madding crowd, and I want to share this with you.
There's no need to book tours or pre-plan anything: just hire any taxi for the day. I base myself in the town of Ubud wherein you will have an unlimited choice in hotels or guesthouses. Here, occupancy rates usually hover around 50% so no need to book in advance. Just turn up and any taxi driver will help you select accommodation according to your budget or other preference. Being a pensioner, I usually go for a A$30 a night place with pool, free breakfast, over-sized room with balcony views and surrounded by cafes and restaurants.
Next, simply ask the hotel staff to arrange a taxi. I have found Balinese taxis to be clean and reliable with friendly English-speaking drivers who will also double as your guide, helper, philosopher, photographer and maybe your life-long friend. Recently one such driver insisted we visit his family home in a nearby village – at no extra cost. Negotiate a price around A$50 for the day and explain to him where you want to go – perhaps even based upon the information contained herein – and off we go.
Assuming we are departing from Ubud, we now travel north deep into Bali's mountainous interior.
Ad. Article continues below.
It takes us around 30-40 minutes till we arrive at our first lake and during much of this time we are surrounded by UNESCO World Heritage listed terraced rice paddies – not much to see here.
First stop is Lake Bratan (1,300 meters above sea level) in the village of Candikuning. Here we are taken to the stunning Hindu Water Temple which juts out into the lake. This is a must-see place of immense beauty. It also features on the 50,000 (A$5) Indonesian Rupiah bank note which you probably have in your pocket.
We are now starting to feel the much cooler climate and lower humidity, and on some days we will need to wear a sweater.
Now our driver takes us a further 2 kilometres to the beautiful local Botanical Gardens. Be prepared. They're gobsmacking. Our driver knows exactly where they are. This Garden is so huge that we drive through it stopping for walks and photos along the way.
Greeting us is a gigantic statue of Rahwana, an evil Hindu Deity who is always present in the continuous battles between the forces of good and evil found in much Balinese mythology. Fortunately, Rahwana is always defeated, but I can never find an explanation why this evil one gets to have centre stage at the Garden's entrance.
Ad. Article continues below.
By now we are asking ourselves why anyone hasn't told us about the magical centre of Bali – but we are just getting started on our mystical journey. Instinctively, our driver takes us to the twin lakes of Buyan and Tamblingan a further 10 kilometres north. He's probably been there hundreds of times and about now he turns the aircon off and opens the windows. Ah, fresh cool air!
The twin lakes are easily viewed from the taxi as the road skirts a high overlooking ridge. The driver stops at a few vantage points for photos, sighs of delight and even coffee if need be. We are through with these lakes now and head off on the most scenic drive imaginable towards the village of Munduk. There's not much happening in Munduk, unless you want to be gobsmacked again, so we get our driver to stop at one of the many cliff-hugging coffee shops/restaurants along the way. We want our coffee or a meal at around 2,000 meters on the edge and we have difficulty choosing which one to stop at. We select a place many would consider too close to the edge and discover we are the only patrons there. It's usually like this, which explains why they are so pleased to serve us.
I usually head back from here and either return direct to Ubud or, depending upon the time of day, head east through a tangle of small by-roads and involving some back-tracking to Lake Batur.
Assuming we are still up for it we visit this largest of all the lakes via the township of Kintamani. It's obligatory that we stop here and visit one or more of their many cliff-edge cafes, all of which offer us stunning views of towering Mt. Batur (1720 metres) with Lake Batur in its shadow.
Ad. Article continues below.
We can easily make out the huge circular volcanic caldera, home of Lake Batur, with Mt Batur placed within the centre. This is a dormant volcano which last erupted in 1963 together with nearby, and barely visible, Mt Agung (3112 meters). They say well over 1,000 people were killed as a result of this twin eruption. We get glimpses of many volcanoes in this region during the day.
We decide to drive down to the lake's picturesque foreshore where there are holiday villas, guesthouses and hot springs. It's a rarely-visited area and to our surprise we notice that we are the only visitors to one of the hot springs: this is because most visitors to Bali are to be found at the coastal resorts, beaches and in bars. But this is the way we want it – right?
Here, we could dismiss our driver and stay overnight or longer by the lake or high up in Kintamani Township (no need to book), or return to Ubud about an hour away. Either way we will eventually return via the famous Hindu Water Purification Temple at Tamaksiring. Don't be put off if you can't pronounce it. Instinctively our driver will take us there on our return. It's another must-visit-place. Here, crystal clear water bubbles forth from the earth, is captured and used to purify all those who wish to bath in it. All are welcome, and the surrounding gardens with their enormous shady trees make this yet another magical place. From here it's only a 20 minute drive to Ubud, our starting place.
For many mature readers, travellers and would be travellers this is truly an easy to do and comfortable one day or longer adventure into the deep heart of Bali. And at around A$50 I think this is a real bargain.
Ad. Article continues below.
I hope you get to enjoy this magical area one day too. Maybe I will even see you up there!
Tell us, have you ever been to Bali?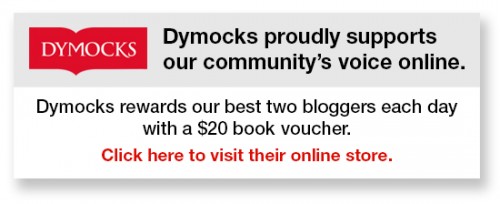 To write for Starts at 60 and potentially win a $20 voucher, send your articles to our Community Editor here.