Every community needs a local services club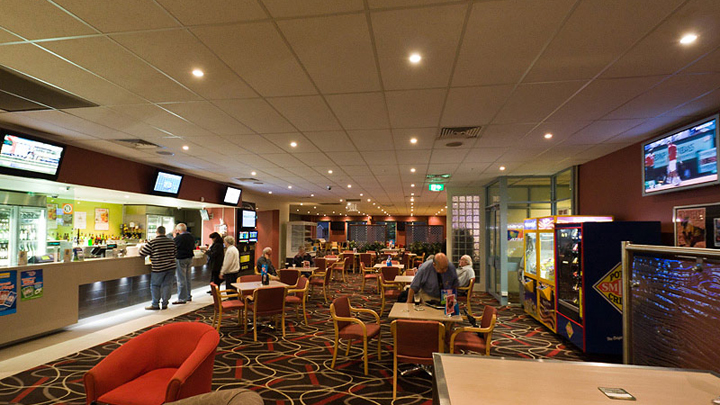 Have you ever performed voluntary service in your community, belonged to Lions, Rotary, Freemasons or any of the other 'service' clubs with which our towns and villages proliferate? If you have, you will be aware of the vital benefit these people provide, from running a local sausage sizzle to organising a container-load of hospital equipment to somewhere in Africa or India. Most of the members are just ordinary men and women, from all walks of life, but each with the desire to help someone else in need, in a way that also provides they themselves with a group of like-minded individuals to spend an occasional evening and a meal with. The service clubs are very much social organisations, which do fun things as well as raising money; they go on trips together, they play sports against other service clubs and they look for new ways to be of use, but as much as possible in an enjoyable way.
You don't have to be rich to be a member of a service club, the idea isn't to get money from you, not specifically anyway, it is to raise money in the community which can then be disbursed back into that community, sometimes in the way of help to individuals experiencing personal difficulties for one reason or another. Or it could be to raise the funds to build some much needed feature in the town, maybe a public toilet with facilities for the disabled, or a library, or a rotunda in a local park where a band might meet to play music on a Sunday afternoon. It could also be used to buy a new bed for a hospital or a rest house for the families of cancer patients. In fact, it could be used for almost anything, depending on the needs and desires of the local area.
Ad. Article continues below.
Most smaller towns would find it very hard to exist at all these days, if it weren't for the volunteers, not only from the service clubs, but the many other ways a community needs assistance – drivers to take elderly patients to the doctor or the hospital, volunteer firemen to extinguish fires and help at accidents, people to deliver the daily 'meals-on-wheels, the Red Cross to provide first aid at local events and back-up the ambulance service, even the reading, into a tape recorder, of the main stories in the local newspaper, for blind people. The list could be almost endless, depending on the size and type of town; obviously a town in the middle of a forest area is likely to need assistance in different ways to one in the out-back, with no trees to be seen as far as the horizon!
Wherever you are these days, it is also a fact that people are living longer, and people who live longer need more care, as they make up a larger and larger proportion of the community. Sadly, many service clubs are starting to die of starvation, a starvation of new members, to take up the reins as the older existing members become unable to do the work any longer. It is a fact that the younger members of our communities seem much less inclined to join the service clubs these days. There just isn't the strong ethic of service that was hammered into those of us born in the thirties and forties of the last century. I guess in those days, our parents, and to a lesser degree we ourselves, were still fairly close to the hard times of the twenties and early thirties, a time when many men were out of work with no way to feed their families, and the welfare state was something which had yet to arrive. In times like those everyone helped everyone, as much as anything because you never knew when you were going to need some assistance yourself!
Ad. Article continues below.
Most of us are well protected now, but still that need exists, by people who are less fortunate and who somehow slip through the system, and require the help of volunteers to make life that little more bearable. The trick is to find younger people who are willing to help, not exactly an easy task at the present time, and meanwhile the old-timers are less able to assist, with each passing year!
Do you help out at your local RSL? How can we get younger people involved?
To write for Starts at 60, register your interest here.