It's an old place: the English countryside in pictures (Part one)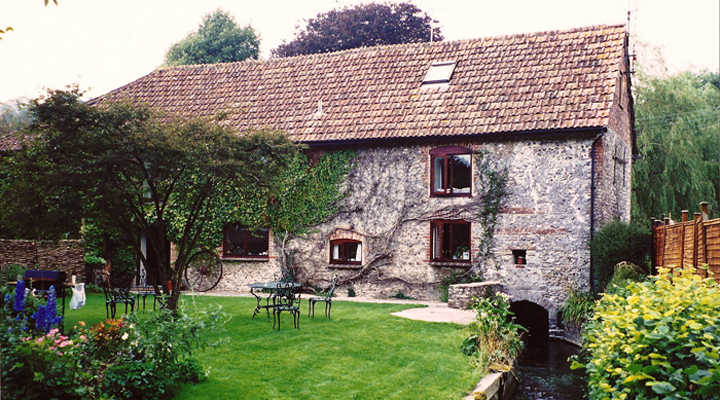 You don't have to travel far in England to find something old! It might be really old, like Stonehenge, it might be machinery, like steam beam-engines from the industrial revolution or it might be remains of the Roman invasion of the first century AD. All these things are popular with tourists from overseas, but I would guess one of the major items of interest to them all is the English village. They love the thatched cottages, the Cotswold stone, the narrow streets and the little, friendly English pubs!
I've spent today wandering through my piles of photographs, taken over many years, to see what I could find to illustrate my point, and below is the result of my search. I've found photos of cottages, pubs, harbours and even beaches, all I believe, typical of the country, once one gets out of the major cities. The cities really have little to offer the dedicated tourist, apart from good shopping and expensive wine; the shops are mainly conglomerates these days, because not many individual businesses have been able to survive, also the modern architecture is global and the traffic is terrible.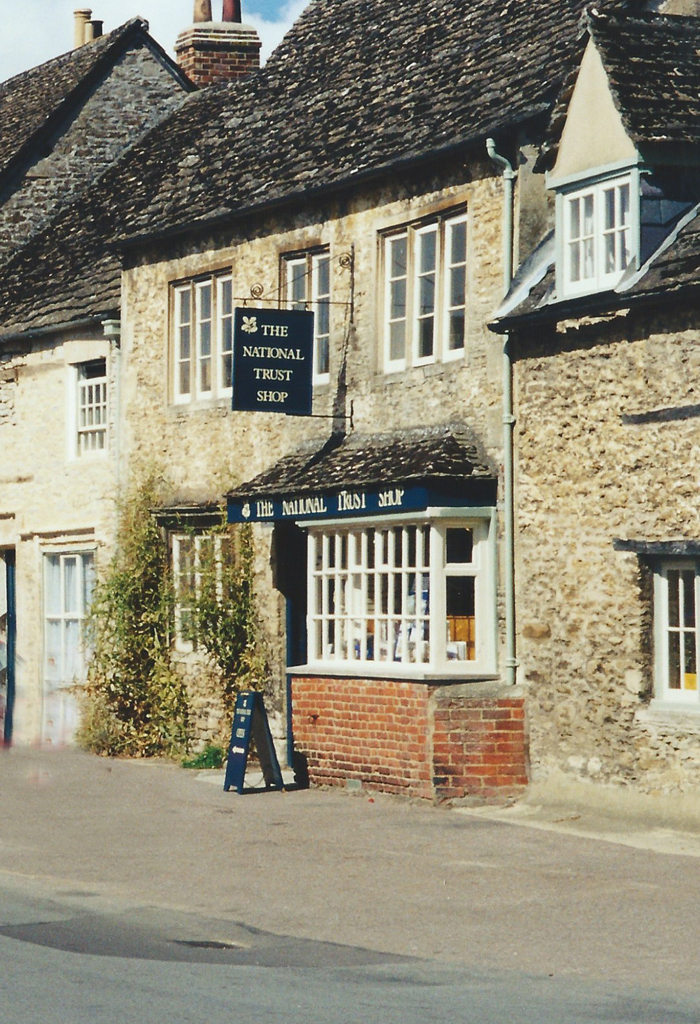 Let's start at the village of Lacock, wholly owned by the British National Trust and preserved much as it was 150 years ago. The Abbey here was once owned by William Fox-Talbot an early inventor of the photographic processes we are familiar with today.
Ad. Article continues below.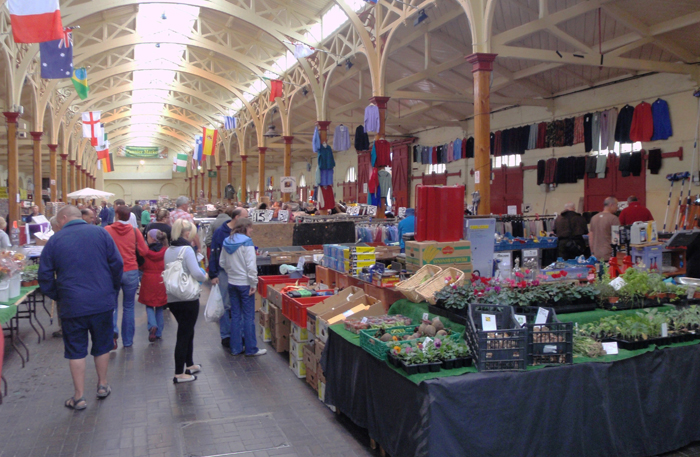 Market places in England tended not to be temporary, but permanent, with sturdy buildings in which to operate. This one above is in Barnstaple, North Devon.
Ad. Article continues below.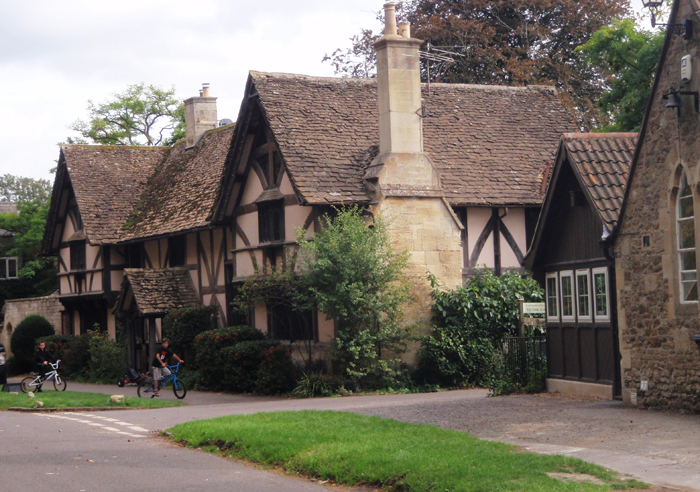 This type of cottage is known as "Tudor" due to the popularity of the style at that time.
Ad. Article continues below.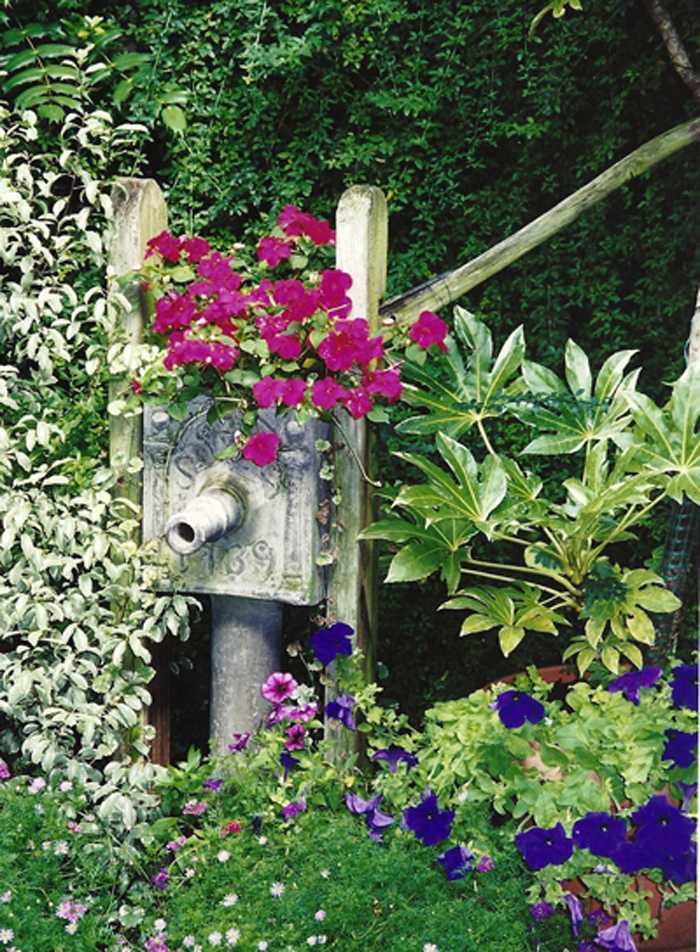 A water pump hidden away in a Lacock garden and dated 1779. This would once have been the main source of water for the house in whose garden it is, but now it merely serves as an ornament amongst the flowers.
Ad. Article continues below.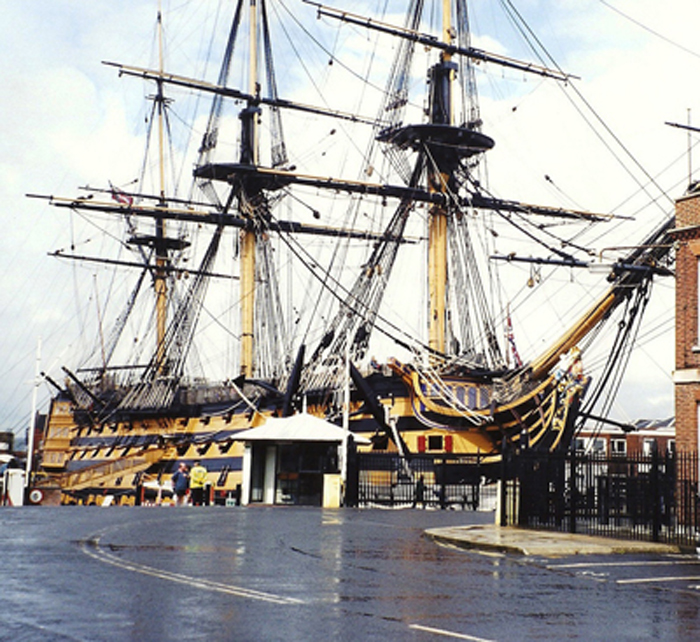 This is one of the few photos taken in a city, Portsmouth, Hampshire. It is the home of HMS Victory, Mary Rose and many other ancient ships, as well as an excellent Maritime Museum.
Ad. Article continues below.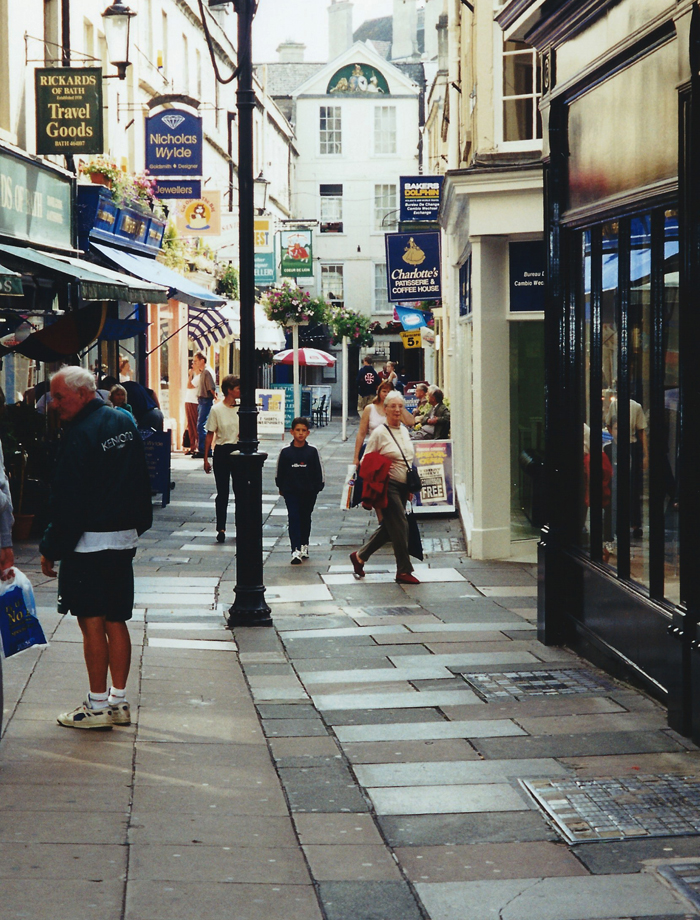 Before Georgian times, Bath was a small, Norman town and this is a typical street from that period, very narrow compared to the broad avenues of Georgian Bath. The row of small paving stones down the centre of the street is covering what was the main, open, drainage system of the old town. They really did throw the rubbish out into the street in those days, to be washed away by the next fall of rain!
Ad. Article continues below.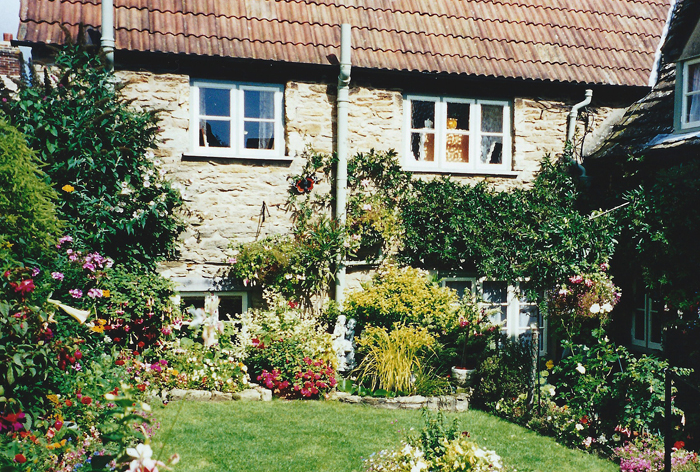 Back to Lacock, and a typical cottage garden, that so many people try so hard to copy today!
Ad. Article continues below.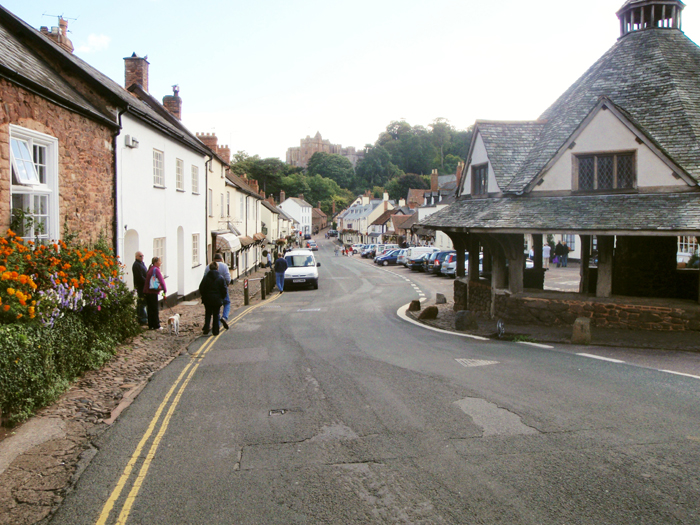 Dunster and its castle are very famous landmarks on the coast of Somerset and can be a little crowded with tourists sometimes. I was lucky when I took this photograph in that there weren't too many people about! The wall-less building on the right is another, smaller type of market place, more suited to villages.
Ad. Article continues below.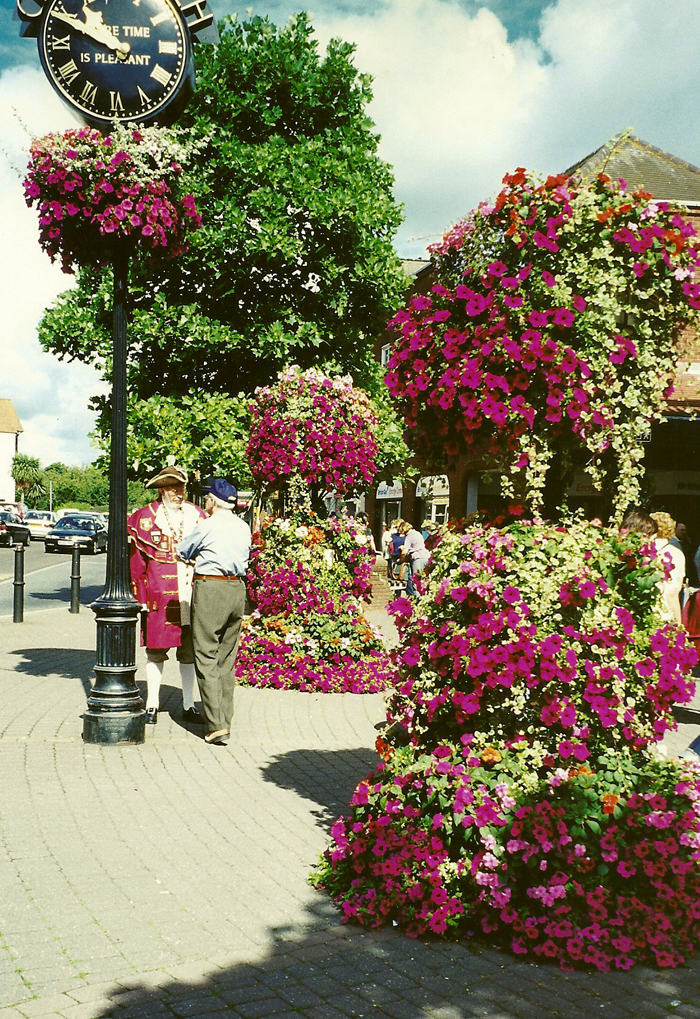 Christchurch in Dorset decks out the centre of the town with masses of flowers each year and they even employ a town crier (middle left) to tell everyone all about them. It really is a beautiful sight on a sunny morning and very popular with holidaymakers and residents alike!
Ad. Article continues below.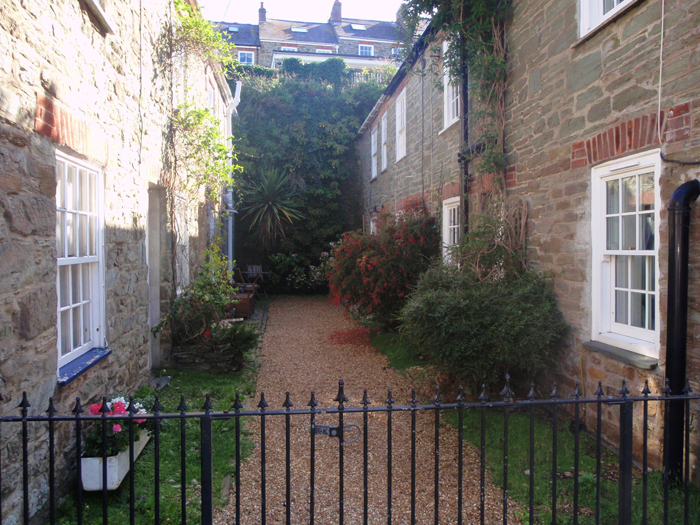 Salcombe, in South Devon is built on the banks of an estuary, with steep rocky sides. As you can see in this picture, because of the lay of the land, the buildings appear to be literally built on top of each other!
Ad. Article continues below.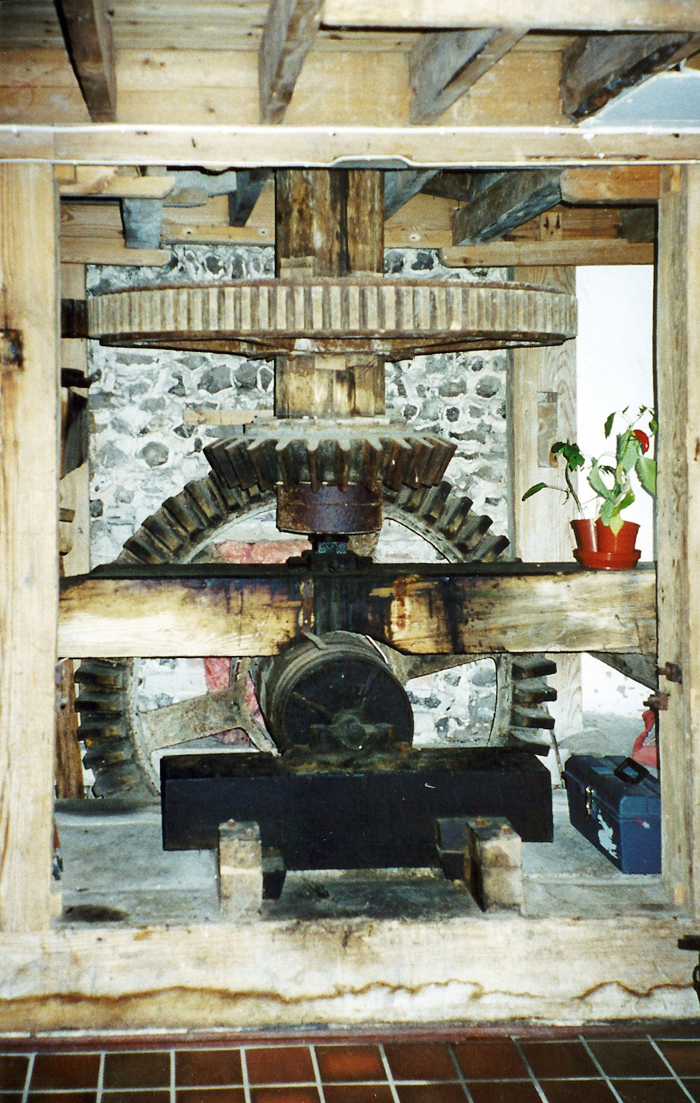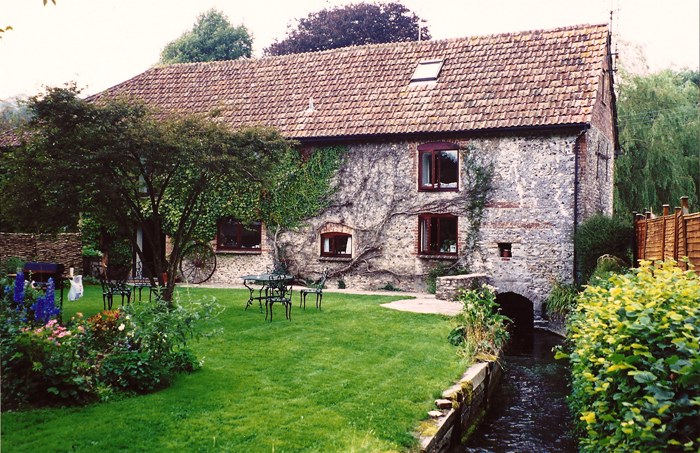 This house, listed as a mill in the Doomsday Book and situated in Wiltshire was once a flour mill with a water-driven grinder. The stream that drove the wheel still runs right under the building as can be seen in the photo – and sizable trout live there now! My friend, who owns the house, takes the trouble to keep the massive mill machinery, at one end of his living room, in good order. He'll even make it revolve if asked nicely!
Ad. Article continues below.
I am becoming increasingly aware that this little item is swiftly becoming too big, and I still have another 13 photographs to include as yet! So I will make a break here, and reckon to show you the rest of the set in the near future.  I'm sure the excitement of having to wait will almost be too much to bear, but I don't want to over-crowd Starts at Sixty, there are plenty of others contributors with much more exciting things to show you than I can offer!
Have you been to the English countryside? What was your favourite place to visit? Share your stories in the comments.