Elder abuse: Trust your instinct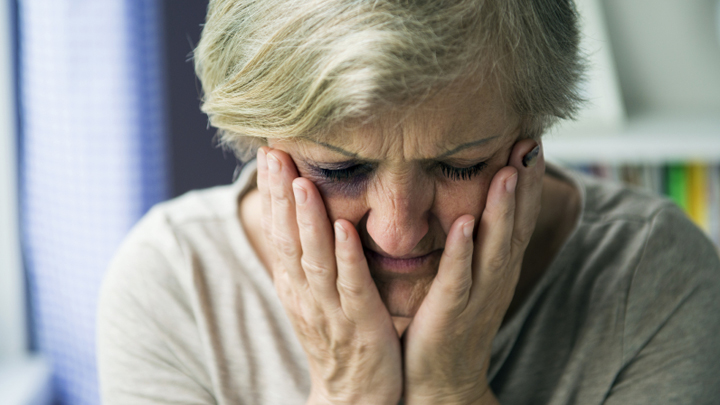 Some weeks back Starts at 60 published a blog about abuse, particularly of the non-bruising type. Some comments indicated members of our community know abuse only too well, not only from past experience.
A growing area of concern is elder abuse, simply defined as "any act within a relationship of trust that results in harm to an older person". While the number of reported cases are growing, the sad fact is that many more people are not reporting what is happening to them. It is estimated that the reported abuse cases represent less than one-quarter of actual cases.
Recently at the movies I picked up a small discreet pamphlet in the ladies toilet. Seems a strange place to leave a pamphlet about abuse, but when you think about it, this is one place where you have a degree of privacy, something not always available. Its size ensures it can be slipped into a pocket.
"Trust Your Instinct" is the theme for Queensland Government funded programmes; one for women and children, the second for Seniors; two programmes running parallel. There are also similar programmes running in other states.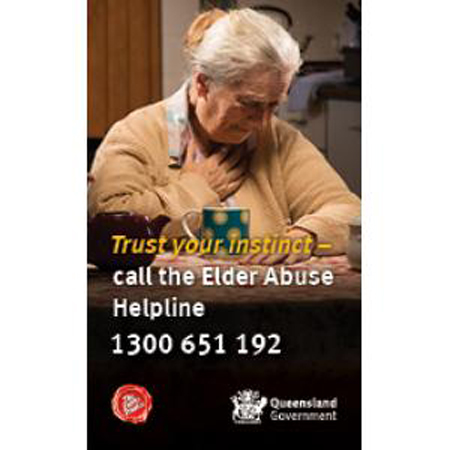 Ad. Article continues below.
So what constitutes elder abuse? It can include:
Intimidating, humiliating or harassing an older person
Threatening to evict someone or put them in a nursing home
Stopping a person from seeing family and friends
Pension skimming
Misusing an Enduring Power of Attorney by taking money or property improperly
Denying someone access to or control of their own finds
Neglecting a person's physical, medical or emotional needs
Slapping, hitting, pushing or restraining an older person
Preventing them access to service providers.
Unfortunately it is almost impossible to list all the methods abusers employ. Trust your instincts – if the cause of the physical or emotional pain being suffered by you, or someone you know, is not listed here, it does not mean it is not abuse.
This diagram gives a graphic illustration of the broad types of elder abuse. As you can see, psychological abuse is the largest single area where the elderly are vulnerable. As I began to compose this article, I remembered one of our Starts at 60 commentators, Ruth Hourigan, gave awesome examples of psychological abuse in her comments to my previous blog. Ruth has graciously given me permission to reproduce her post here:
"There is so much abuse that goes unreported. As I get older I see, and have experienced, more abuse of older parents by their middle aged offspring.

But these offspring don't see that they are abusive. They do things like denying access to grandchildren, or not contacting their parents for months at a time, or conveniently forgetting things like birthdays or Christmas, not being invited to family outings. Yet they don't see this as abuse. They explain this as "not letting their parents ruin their lives".

They forget who it was who loved them and fed and clothed them. Who taught them how to wipe their bums and how to tie their shoelaces or do up their buttons. They forget the person who sat with them for days when they were sick or who attended every school meeting and concert. They forget the times their parents went without because money was needed for a school excursion or a new sports uniform or to buy a gift for their friend's birthday party.

Instead they throw it back in your face that you once smacked them for swearing or you banned them from going out for a month because they had snuck out one night to meet friends."
Ad. Article continues below.
Do Ruth's words ring true? Is this happening to you? Is it happening to someone you know?
Monday 15 June is World Elder Abuse Prevention Day. Trust your instincts, if you or someone you know is a victim of any of these, or other, types of abuse, this is the time to tell someone and seek help.
The Queensland Government funds UnitingCare Community to run the Elder Abuse Helpline. The helpline provides free assistance to anyone experiencing elder abuse, or who is concerned about someone they know. The helpline is a confidential service and callers can remain anonymous if they wish.
There is someone you can talk to, all states have an Elder Abuse Helpline:
Queensland – 1300 651 192
Ad. Article continues below.
New South Wales – 1800 628 881
ACT (Canberra) – (02) 6242 5060
Victoria – 1300 368 821
Tasmania – (03) 6237 0047
South Australia – (08) 8232 5377
Ad. Article continues below.
Western Australia – 1300 724 679
Northern Territory – 1800 037 072
Much of the information provided in this blog is freely available under Creative Commons, and is used with sincere thanks to, and acknowledgement of, the authors.
In the next blog we will discuss financial abuse of elders.
Ad. Article continues below.
Share your thoughts here.