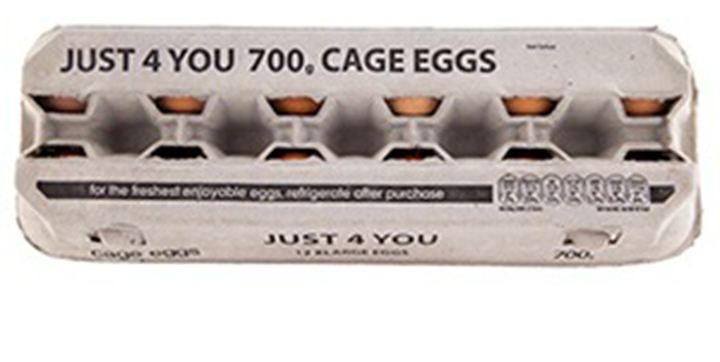 Finding eggs expensive?  Apparently the notion is not surprising. But today's furore about egg cartels allegedly trying to control egg prices got me thinking about all the other things that we might be paying over the mark on.  Last year I went on a vacation to Japan and bought eggs in a supermarket.  Memorably, 10 eggs in a carton cost approximately $1.28.  In Australia, the cheapest 12 eggs I could find on the Coles website cost $3.30. Astounding to think that in a country where there is hardly any land that eggs can be produced at such a low price.  It got me thinking about how much control producer groups might have over the cost of the things we buy, without us knowing or being able to raise the alarm.
Incidentally, Coles are prepared to point out a shortage of eggs is challenging them at the moment in their website content.

The ACCC has uncovered concerns that eggs nearly hit oversupply in 2012, striking fear through several egg producers and the national egg board.     In today's news, the ACCC is taking the Australian Egg Corporation and two egg producers to court over and alleged attempt to run a cartel that attempted to induce egg producers to cull hens or dispose of hens to reduce the amount of eggs on the market.
Allegedly, in November 2010, the egg corporation told members to kill hens two weeks earlier than usual until mid-2011 to avoid oversupply and a "catastrophic" commercial result.  Then, again in early 2012, the corporation allegedly organised an oversupply crisis meeting with the top 25 egg producers, saying the industry must stop the "worrying and disturbing trend threatening current profit levels".  In the Sydney Morning Herald they report that Farmers were told production had peaked in September 2011 at 33 million dozen eggs and would continue at record levels unless they lowered output in a "co-ordinated and consolidated fashion".   It was not known whether the attempt was successful.
Ad. Article continues below.
After the day in court, ACCC Chairman Rod Simms says this type of control is in the eye of the ACCC.  "Detecting, stopping and deterring cartels operating in Australian markets remain an enduring priority for the ACCC, because of the ultimate impact of such anti-competitive conduct on Australian consumers who will pay more than they should for goods," Mr Sims said.
When I travelled to Japan, a country with a known high cost of living, the price of eggs was just the start.  Coke in Japan costs just Y134 for a 33 oz can (Maybe $1.45-$1.50).  In Australia, we pay $3.07 for the same sized can in an equivalent retail outlet.  Coke is commonly Y100. We also paid equivalent of $1.95 for a loaf of bread in Japan; in Australia we pay $2.94.
Tell me what items in your food shop do you think might be unfairly priced too high?