Dressing well at any age or size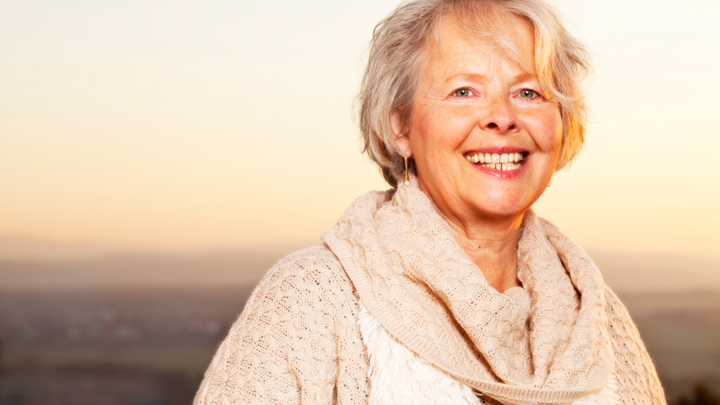 Our population is expanding, not just in numbers but in size. This poses a challenge for the clothing industry.
Up to size 26 there are a variety of stores catering to your needs. After that the choices dwindle.
Once you are over that size you are, by most companies, classed as no market – you become an invisible customer. Even the shop assistants avoid eye contact or become very busy in the stockroom. They know they have nothing to offer, and often they are judgemental, or even rude. One friend of mine was told by a shop assistant: larger ladies than you squeeze into our clothes.
We all have the need to look and feel good about ourselves, especially when we are no longer able to fit into the regular plus size clothing. Here are some tips I've learnt over my years operating my own plus sized women's clothing business.
The most flattering styles for these sizes are the longer line tops that are cunningly designed to cover up certain problem areas, thus not exposing you to the scrutiny of every critic in the world.
Do you need an outfit for the office? A classic straight skirt or smart dress pants worn with a bright top have you stand taller.
For maximum impact combine skirts and pants in basic colours with a top in the same colour or white, dressed up with a brightly coloured jacket according to season.
Wear a camisole either under or, as is the fashion now, over your top. Wrap a snuggle wrap around you. Wear jeans with them or smart dress pants, depending on the occasion.
The fashion currently mixes leggings with longer line tops/tunics for comfortable styles that will have you wanting more of them. Leggings also work well if you decide to go to the gym. These are suitable for everyday wear; they can only be beaten in winter by a warm and comfortable fleecy tracksuit or a leisure suit that makes you feel good about yourself.
Underneath, wear comfortable briefs in larger sizes, as well as bike shorts – especially useful under skirts to avoid chafing.
You can look stylish and fashionable in clothing designed to last the distance, not just a few weeks. The big trick is to mix and match your garments creating many different styles with just a few items. You have a right to be here, to be well dressed and to be treated as a valuable human being.
Ad. Article continues below.
Fulfil your desire and stand tall.
Tell us, do you find it difficult to purchase clothes that fit or look stylish? What's your favourite clothing store?