Deliver me from email: Why nothing replaces the thrill of a letter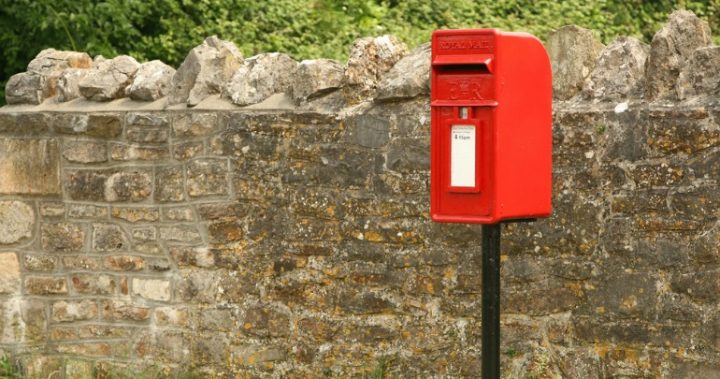 A few weeks ago, the postman knocked at our door with a bundle of mail for our next door neighbours.
They'd recently had a new front door fitted and it had NO LETTERBOX!
The postman asked if we would take their mail in for them as he was, obviously, unable to deliver. When I eventually took the post around to my young neighbours, they were quite blasé about what I could see was a huge problem.
"Oh yeah, Rob's going to fit a post box to the wall, he just hasn't got round to it yet," they said.  He didn't "get round to it" for a further fortnight and I just couldn't understand how they could live like this.
I know social media, email and the internet are great things and I wouldn't be without them, but I still feel that thrill of anticipation as the postman turns into our road.
I know that, these days, he's most likely going to deliver a load of junk but there is still the chance that sometimes there will be something extraordinary landing on the doormat. And when it happens there is nothing to equal that physical interaction with an envelope and its contents.
Ad. Article continues below.
A house without a letterbox, to me, is a form of self-censorship, like a face without a mouth.
I guess what it is is that young people are more dependent on email rather than Royal Mail (I live in the UK).
I don't suppose they'll ever know that feeling of both hope and agitation that the mere physical presence of an approaching postman can bring.
Those sturdy, red pillar boxes – pillars of any civilised society – that stand sentinel on our urban streets, or those half-Hovis ones perched on posts, that surprise and delight us down some obscure, narrow country lane, may not be part of the super highway but they are still an important and relevant asset as a means of communication.
This amazing, hands-on process, where a stamp is your ticket to a journey anywhere in the world, deserves to be fostered, even today.
Ad. Article continues below.
It seems ironic that the inventor of the pillar box, Anthony Trollope, was a writer. Write on!
Do you still love to get a letter or parcel? What the best one you'e ever received?