David and Goliath: How do you face life's challenges?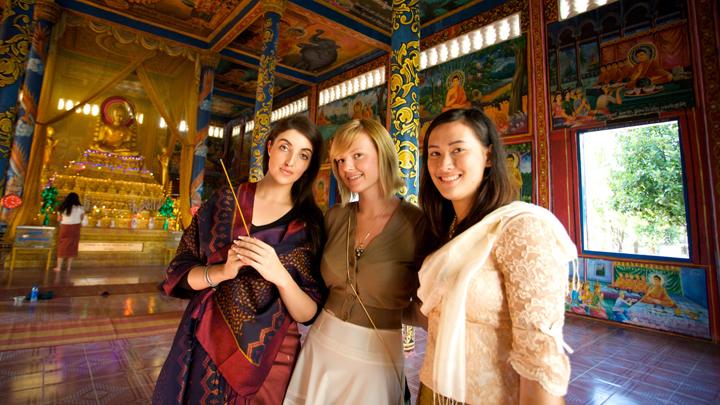 I've just finished reading Malcolm Gladwell's well researched, perceptive book called David and Goliath. It reflected many of the themes that I have become passionate about. What makes one person act one way when another in the same set of circumstances acts completely differently?
One of the things I love about being older is the wisdom we collect along the way. What we do with that wisdom differs widely. I have been particularly blessed to have in my life several young women who have come from difficult backgrounds and who are doing amazing things that often leave me speechless. It makes me feel grateful that my own background has helped me understand where they are coming from. I am going to mention two of them particularly. Both escaped abusive situations at the age of fourteen and both have spent periods of time living homeless on the street. Both women are now in their late thirties and both have at times tapped into what they see as my "wisdom".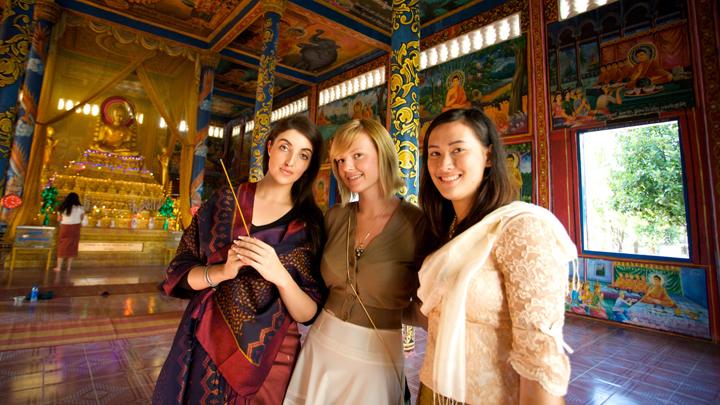 Ad. Article continues below.
It would need a whole volume on each to really capture their stories but I'll briefly write firstly about Donna Cooper. After many struggles she eventually captured the heart of a fine man and married, much against his family's wishes. They struggled financially with three little children but one day she decided that she was not going to live in poverty any more. She wanted her children to have the education she was denied. So she gathered up everything that was superfluous in their home. She collected pots, pans, clothes etc leaving them with a bare minimum to survive. She set up a stall at the local market and sold everything. This allowed her to buy some material which she had made up to sell. She eventually opened a second hand shop in Woodend Victoria. She travelled to India to buy goods and expanded her business but it is when she visited Cambodia that she felt her heart break. I had done a bit of work there in 2001 and knew what she felt. Following the Pol Pot regime the whole country was struggling to get on its feet again and education for many was impossible. I could spend a great deal of time sharing my experience here but this is Donna's story. She made up her mind that she was going to do everything she could to give children access to education.
I met Donna five years ago when she had already achieved a great deal but every day there is a wonderful new story.  Not only is she providing education projects, she is opening up health care, empowerment projects and so much more. To read more about what she is doing, go to the website www.cambodiankidsfoundation.org also her clothing store which raises money for the foundation and has fabulous clothing and housing products. The site is called colourmecooper.com.au
Ad. Article continues below.
I have tears in my eyes when I copy this piece from their website:
In particular our foundation looks to the future and the creation of a better Cambodia for its people.
We believe that in order to change the future for the better we must nurture and empower the youngest generation, the next leaders of Cambodia.
All of this comes from a young woman capturing a vision of how she could change things. A very worthwhile cause to support because she doesn't have an orphanage as such but is empowering young people to go back to their village and work to make things better – and it is working as you will read on the website. By the way, there is no mention of Donna who now has her whole family working for this cause. Her humility and drive really inspire me.
In a former blog I spoke about the privilege I had of a mentoring relationship I have with a young Indigenous woman whom I felt had a great vision for her people. This woman is Josephine Cashman and her story is already beginning to be in the public domain. Whilst in a women's refuge centre as a young mother who had been abused, she decided that she would become a lawyer and assist her people to live better lives. As a child she had been moved from place to place so had only achieved a grade eight education.
Ad. Article continues below.
She did study law and became a very effective lawyer but now is moving on forming her own company and recently appointed by Tony Abbott to his Indigenous Council of Twelve. Whilst she prefers a bi-partisan approach, she now has the opportunity to really make a difference. She wrote these words in a recent article:
Something else that really motivates me is the feeling that it is time for change and that this is a spiritual thing too. There are some simple things in life that we need to have in place so that we all feel safe, culturally safe and respected. We can't allow jealousy, tall poppy syndrome or bullying to remain in our families, communities and places of work. Mutual respect allows the true beauty of the world to shine through.
I think the lack of respect comes from people not actually being comfortable in their own skin, that undermining and lateral violence, the perception that we all have to be the same. Diversity creates innovation and business studies have shown that, it is something that should be embraced. We can't all be the same and difference and diversity is the beauty of life and of human beings.
I love her to bits, and when her name appears quite frequently on my incoming calls, I know I am in for an interesting discussion. Really all I have to do is listen – only comment when asked – and she works it out for herself.
There are other young women in my life – all with their own story. Some have taken the option that life is too hard and have used forms of escape which I hope are temporary, while others are out there doing what they can to make this world a better place.
Ad. Article continues below.
I wonder why the responses are so different?  Does anyone have any theories?
Do you feel that you have handled life's challenges better than people in similar situations? What did you do to make the most of your situation?