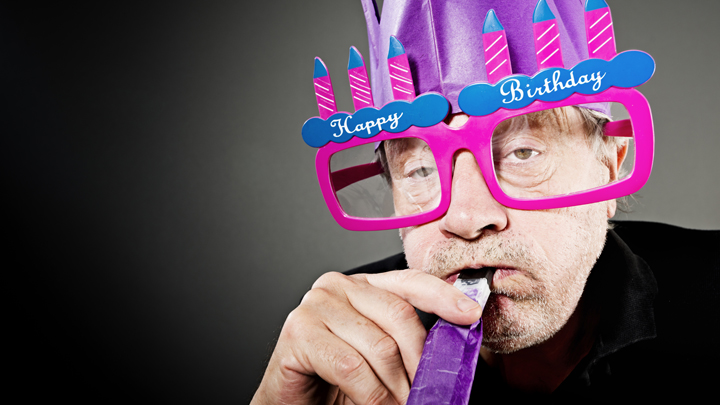 I can't speak for all baby boomers (obviously), but I have to say that there is very little that excites or delights me these days. The newspapers and all other news media are replete with doom and gloom; television is mostly boring, despite a plethora of stations and Pay TV; the movies have lost their charm; the garden instead is still a riot of colour this year, but…who cares?
I wander through and dutifully note the sterling job that the tradespeople do for us, and I even encourage the odd weed to give up the fight. My heart is not really in it, though – I have to say (much to the annoyance of my partner). So often I'm at a loose end as to what to do with myself – bearing in mind that my reduced lung capacity precludes me from a doing lot of things – slaps back of wrist to forehead and feigns regret! My enthusiasm is prone to euthanasia.
Accordingly, I often wonder how the youth in Asia are faring these days; perhaps it's best not to know. I apologise for the dreadful pun and I really don't mean to denigrate those people serving overseas, but the wars in the Middle East are rather depressing. One wonders should Australia be involved? However, I digress…
I've been a musician for about 50 years now, but gigs are now pretty thin on the ground. Moreover, I take part in some radio plays and pretend to be an actor, and of course I like to scribble. And write 'dribble' as one commentator on SAS accused me of writing – I think he meant drivel. Now that's enough to curb your enthusiasm. It's possibly worth pointing out at this stage that an anagram of Curb Your Enthusiasm is 'saucy rumours be thin' or you might prefer 'horny beau music rust'. The first anagram sort of indicates a decline in the libido (indulge me for a moment), and the second gives the impression of a horny musician who continues his or her proclivities at the expense of their art. Ok, either is a long stretch of the bow or beau if you will. What I'm trying to say is that:
(a) Even sex now isn't the 'be all and end all' as it once was (sigh) and,
(b) The inclination to perform, as a semi-professional musician, has declined also.
Ad. Article continues below.
Okay, you're now thinking this man is becoming seriously maudlin; well, I'm delighted to announce that my enthusiasm has received a long overdue shot of adrenalin! Just recently, I played in a jazz piano trio for a weekend in the recently redecorated, refurbished and rejuvenated Hydro Majestic Hotel at Medlow Bath in NSW. We played in the sumptuous dining room just beyond the famous dome with extensive views over the glorious Megalong valley. High tea was served by waiters and waitresses dressed in black and whites; champagne was served in ice buckets; delicacies arrived in large three tiered plate stands. There were linen table cloths and napkins and soft upholstered chairs. The patrons arrived in their finery – at least some did – quite a few tables of young women dressed to impress in short skirts and long, coiffed and made-up as in days of yore…well almost! There were one or two tattoos here and there that looked a bit questionable, but I'm just being a bit sniffy. Indeed, there was no elitism that I could detect, really. People wore all manner of garb from lounge suits and designer dresses to 'designer' thongs and stubbies. Let's face it: money is the great leveller.
So we played our 'background music' which, believe me, is anathema to a drummer! But I daresay you would accuse me of being disingenuous. I plead guilty, but you have to understand the old muso's maxim – a gig is a gig! These days, any pocket money I make from playing music has almost become like the spoils of gambling – the sweetest cash of all. Do I feel guilty? Nah, not for a nano-second! Some people actually applauded and took pictures of us on their mobile phones, taking in the grand piano; some actually used cameras! Others took pictures of themselves and the hotel – it was quite surreal. In short, people (I included!) didn't curb their enthusiasm – they were caught up in the moment.
Confucius once said, 'I hear and I forget. I see and I believe. I do and I understand'. I'm quite sure that a lot of people heard what we played on the two afternoons and have now promptly forgotten it. I'm sure they took in the splendid surroundings and the glorious view, possibly thinking that they now believe they know what the 'grand life' was all about. In reality they don't, but it is agreeable to suspend belief for a short time and at least make believe; to forget about the escalation of war in the Middle East and the state of the economy. Have another flute of champagne, a cucumber sandwich and a cream tart…you're a long time dead!
Ad. Article continues below.
Have you lost your enthusiasm? Or have you had a sudden burst of it lately like James? Tell us below.