What's always your marker on Monopoly?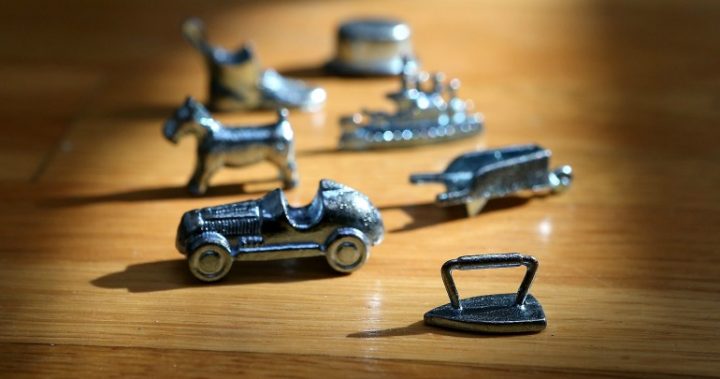 Who doesn't love a 'friendly' game of Monopoly?
Ad. Article continues below.
A family favourite, Monopoly has been uniting, and dividing, households since 1935. If you play Monopoly and no one gets annoyed at some point, did you even play? One member of the family is usually a rapacious capitalist, another gets distracted before the game even finishes and wanders off, and some just can't keep their sticky fingers out of bank. 
And almost everyone usually has their favourite item to mark their position on the board. Is it the dog? Or is it the battleship? 
To many fans' disappointment, three of the traditional markers – the boot, wheelbarrow and thimble – were sadly replaced by a T-Rex, rubber duck and a penguin. The iron's been gone for a while, as has the cannon, purse, rocking horse, lantern and others.  However, if you're a dog, top hat, cat, car or battleship fan, these pieces are staying … for now. 
What's always your marker on monopoly? Does your family love to argue over it? Or is it too longwinded for your taste?