What was your favourite? 'Bewitched' or 'I Dream of Jeannie'?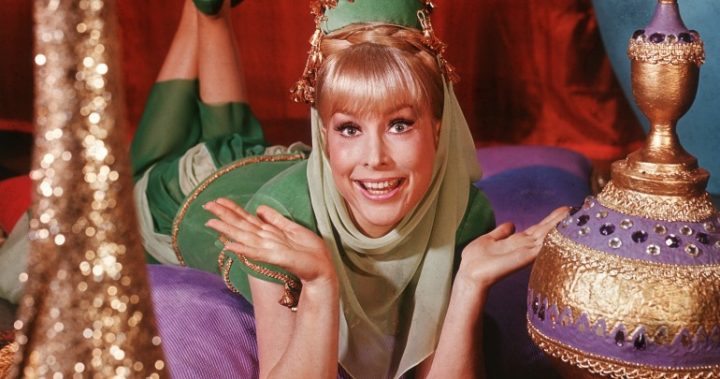 Anyone who grew up in the 1960s and '70s will remember watching Bewitched and I Dream of Jeanie. Both the sitcoms had loveable characters, vibrantly animated introductions and catchy theme songs. Bewitched ran from September 17, 1964, to March 25, 1972, and starred Elizabeth Montgomery, Dick York and Agnes Moorehead as the main characters. 
Audiences everywhere fell in love with the young witch Samantha and her hapless New York ad exec husband Darrin. Many could relate to their marital struggles and difficult family members while still being entertained by outrageous plot lines and magical happenings. 
I Dream of Jeannie debuted one year after Bewitched, airing from September 18, 1965 to May 26, 1970. The story followed the trials of astronaut Anthony Nelson as he became the master of a 2,000-year-old genie who fell madly in love with him.
The series revolved around stars Barbara Eden who played Jeannie and Larry Hagman who played Major Anthony "Tony" Nelson.
So which team are you on? Team Samantha or team Jeannie?
Ad. Article continues below.
Which show did you prefer watching? Do you remember any funny episodes? Did you have any favourite characters?
With Facebook removing news sites from your feeds we ask that you sign up for Starts at 60's emailers here. And to keep us on your wall, join some of our new Facebook groups and clubs:

News Junkies Club – Australia
News Junkies Club – USA 

See news on the change and links to all our other clubs and groups here.