What was the first movie you saw at the pictures?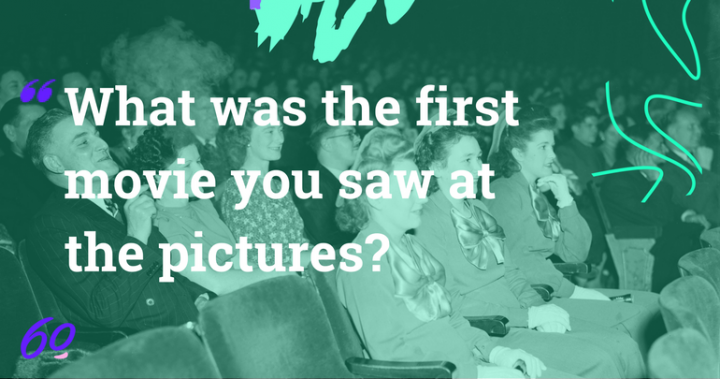 Back in the 1940s, '50s and '60s, going to the pictures was a rite of passage for any kid, either at the cinema with a gaggle of mates, or packed into the family car for a trip to the drive-in.
No matter where you went, though, seeing a film on the big screen for the first time was a momentous occasion and stuck in the memory for a long time after.
Do you remember watching any of these classic films during your childhood or teen years?
1940s
The Thief of Bagdad, Dumbo, Mr. Bug Goes to Town, Bambi, The Jungle Book, Lassie Come Home, My Friend Flicka, Song of the South, The Yearling, Bush Christmas, Fun and Fancy Free, Miracle on 34th Street, Melody Time, The Adventures of Ichabod and Mr. Toad, The Secret Garden.
Ad. Article continues below.
1950s
Cinderella, The Great Rupert, Heart of Stone, Treasure Island, Alice in Wonderland, Amazon Symphony, The Painted Hills, Superman and the Mole Men, Aladdin and His Lamp, Jack and the Beanstalk, The Story of Robin Hood and His Merrie Men, Peter Pan, Rob Roy: The Highland Rogue, The Sword and the Rose, White Mane, 20,000 Leagues Under the Sea, Lady and the Tramp, The Littlest Outlaw, A Man Called Peter, The Stolen Airliner, Old Yeller, Panda and the Magic Serpent, The 7th Voyage of Sinbad, Darby O'Gill and the Little People, A Dog of Flanders, Magic Boy, Santa Claus, The Shaggy Dog, Sleeping Beauty, Smiley Gets a Gun.
1960s
Lawrence of Arabia, 2001: A Space Odyssey, Midnight Cowboy , To Kill a Mockingbird, Once Upon a Time in the West, Bonnie and Clyde, The Graduate, The Good, the Bad and the Ugly, La Dolce Vita, The Wild Bunch, The Manchurian Candidate, The Apartment, Easy Rider, West Side Story, Cool Hand Luke, Dr Zhivago, A Hard Day's Night, Spartacus, The Sound of Music, The Producers, Planet of the Apes, The Birds, My Fair Lady, The Hustler, Breakfast at Tiffany's, Oliver, Mary Poppins.