What swimwear style was hot in your teenage years?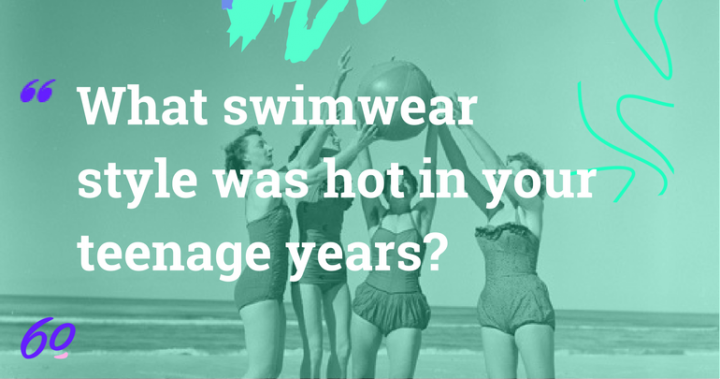 Swimwear has progressed a lot since the start of the 20th century. Many Edwardian ladies and gentlemen would likely fall off their chairs if they saw what people wear to the beach today.
In 100 years we progressed from being fully covered to a g-string bikini.
Women's and men's swimwear became more revealing as the years progressed, the most major development in swimwear history was the popularity of the bikini in the 1960s.
What did you wear as a teen? A 50s style one piece? A 60s bikini? A 70s hippy crocheted string bikini?
Not forgetting the men, did you grow up with budgie smugglers, tight cropped pants or loose board shorts?
Ad. Article continues below.
Do you remember heading down to the beach to dig into some fish and chips on the sand and take a dip in the waves?
What was the swimwear fashion in your era?  Let us know in the comment section below.