What did you name your firstborn child?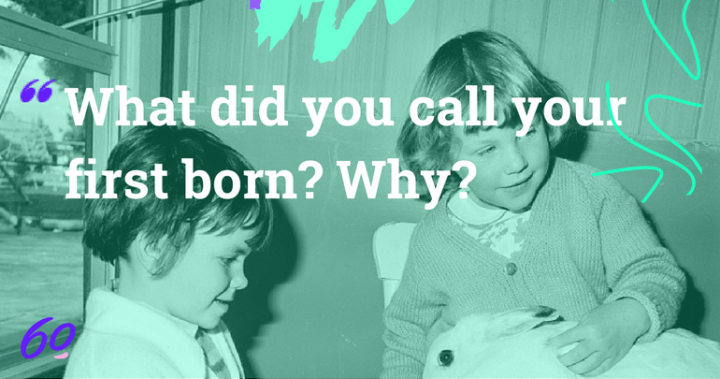 Ad. Article continues below.
The most popular childrens' names of the 1970s according to Social Security data were names we see everywhere today – Robert and David and Jason and Michael.  It was an era of good sturdy names some with biblical references, others with royal references like William and Elizabeth and Mary.  No Apple, or Declan or Northwest in sight.  
This list was formed from a pool of more than 35 million people born in the 70s, making it fun to talk about today. 
What did you call your firstborn child and why?  Do they like their name?
Popular names of the 1970s
 
Males
Females
Rank
Name
Number
Name
Number
1
Michael
707,702
Jennifer
581,786
2
Christopher
475,663
Amy
269,006
3
Jason
462,947
Melissa
253,288
4
David
445,981
Michelle
249,136
5
James
444,964
Kimberly
229,114
6
John
402,850
Lisa
228,681
7
Robert
397,427
Angela
225,231
8
Brian
322,856
Heather
203,937
9
William
283,568
Stephanie
160,475
10
Matthew
277,986
Nicole
144,672
11
Joseph
244,935
Jessica
143,493
12
Daniel
244,570
Elizabeth
142,861
13
Kevin
212,406
Rebecca
137,305
14
Eric
211,594
Kelly
133,565
15
Jeffrey
202,955
Mary
126,273
16
Richard
202,913
Christina
125,743
17
Scott
194,694
Amanda
123,939
18
Mark
194,418
Julie
121,951
19
Steven
188,195
Sarah
118,841
20
Thomas
186,898
Laura
118,219