What colours did your bridesmaids wear?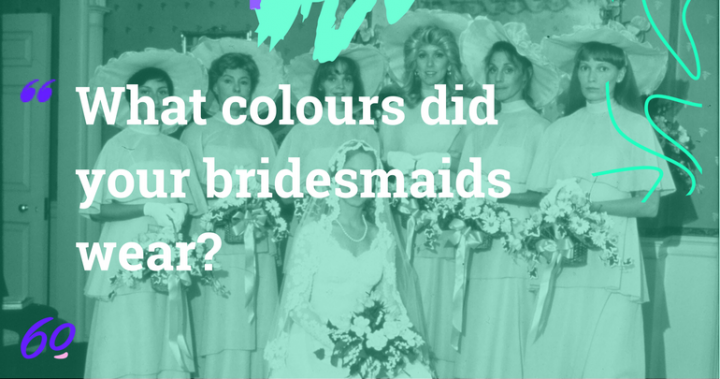 Just like bridal fashions, bridesmaid fashions are in a league of their own, and change with the seasons, years, and decades. We can imagine that most women look back in both horror and happiness at some of the dresses they've worn, or been forced to wear by their friends at their own weddings.
Ad. Article continues below.
But any bridesmaid worth her salt knows that you accept the awful dress without complaint out of love for the bride to be.
In the 50s, bridesmaids tended towards wearing flounced skirts, tapered bodices, and small bows. The 60's was a mixed bag with wild groovy prints, large bows, and gloves. As hippie culture was on the rise the 70s bridesmaids had their pick of long flowing gowns with muted tones.
What era was your wedding in? What did your bridesmaids wear? What gowns did you have to wear as a bridesmaid?