Remember the unique taste of fish and chips in newspaper?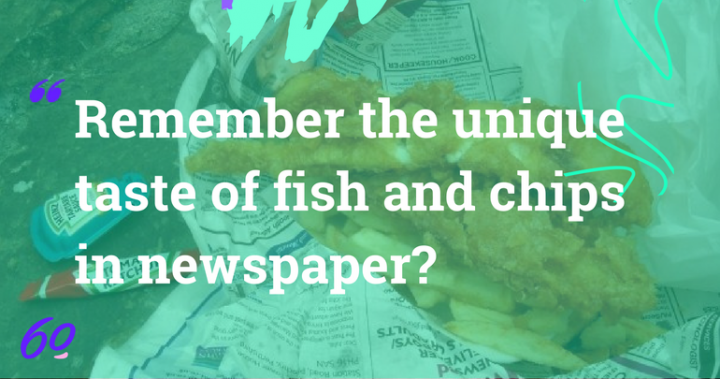 Australians' love of fish and chips has not changed, but what the yummy Friday night takeaway is packaged in sure has.
Ad. Article continues below.
It may seem trivial, but many people have fond memories of a time when they could stroll down to the 'fish and chippery' to get a delicious parcel wrapped in a page from the latest edition of the local broadsheet, and usually doused in a big pour of vinegar.
At the same time, you could get a serving of 'scraps' – the little, crunchy bits of batter and tiny chips dredged out of the cooking oil and sold separately.
Now, most fish and chip shops use white butchers' paper and a cardboard box as well, which doesn't work so well when it comes to tearing a hole in the top to let the steam out and your fingers in to grab a chip. 
Did fish and chips wrapped in newspaper taste different to you? What's your memories of the local chippy?