How long should you hang on to kids' artworks?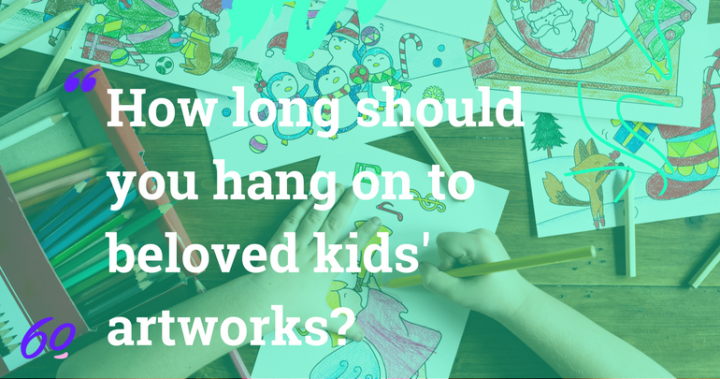 You can't keep them all, so what do you do?
When it comes to your kid's art, sometimes you have no clue what to do with it all. 
Especially at this time of the year, children flood home with a bundle of crafts, drawings and artworks, which can easily leave you feeling overwhelmed. 
They usually end up in a pile on the kitchen counter, or cluttered on the fridge door. 
Even though it might be difficult to do, is it ok to toss their artwork away?
Ad. Article continues below.
While some people say tossing is fine, others select their kids' favourites and frame them, while some take a digital photograph before discarding. 
What do you do? How do you store your kid's artwork? Do you toss or keep? 
How long should you hang on to beloved kids' artworks?