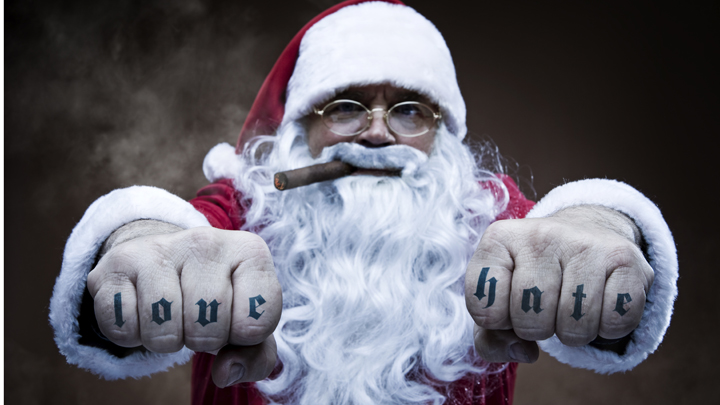 Christmas is here again – another year over. I will be 62 in January and I haven't even had a chance to celebrate my 60th yet. I was going to get a tattoo saying 'Organs 2 B Donated' but I didn't, but I did fill out the necessary papers. Hopefully the medical fraternity will wait until I am dead before they take them. My mother has donated her body to science but hanging about in a university does not appeal to me at all, and your family would have to deal with your passing twice because they send you home after 3 years.
I started writing in a light hearted tongue in cheek manner because it is good therapy for me; it helps keep my mind in a good place. When I have the time, I read the comments on my blogs and to all the people that 'get me', I would like to wish you a very Merry Christmas and Happy New Year.
To all the people that don't 'get me' and leave acidic comments, my 90-year-old Mum would like to thank you – she gets one almighty laugh from your remarks! She understands putting my head in the places that some of you have suggested is a physical impossibility, so, in the spirit of the season, I wish you a Merry Christmas and Happy New Year as well. I will no doubt be back after Christmas to annoy you and amuse others.
Today I realised at 2pm that I had once again forgot to take my meds; it's about the only thing I do on a regular basis. It usually goes on for about 3 days – I can't work out why I am so lethargic and flat, then it dawns on me: meds. Far out, I really piss myself off at times.
Ad. Article continues below.
I wrapped a bit of tinsel round a yucca tree in the front yard today, then I found a very festive paper plate, so I tied that to it as well. Looks delightful, hopefully the passing traffic will appreciate the effort, just hope I haven't overdone it.
I get Chrisco vouchers every year; they come mid November and all my Christmas shopping is done. It's great not to have any worries at this time, well, no money worries at least. Mum starts her cancer treatment on the 5th, I don't know why she is putting herself through it, especially when one hospital says, 'Those skin grafts have not taken – you will need radiation treatment'; the next hospital says those skin grafts have taken perfectly, but we will do the radiation as a precaution. She is 90, why worry about precautions at her age; the radiation can do more damage than good. Anyway Mum is 'old school', she does what the doctors say no matter what.
I remember Christmas when Dad was alive, we would all sit round a very long table in the lounge room. He would be at the head of the table always pissed as a parrot, we would all sweat to death eating a hot dinner, and afterwards Dad would either sleep or pass out whatever come first, while the rest of us adjourned to the backyard for a game of cricket!
Anyway, I only have a small window of 5 hours to make myself look spectacular before we go to hydrotherapy, so I'm off.
MERRY CHRISTMAS TO EVERYBODY.
What are your best Christmas memories? Or funniest? Tell us below.