Champagne Dame and the Panama Hat in Waikiki [Not so S.O.F.T]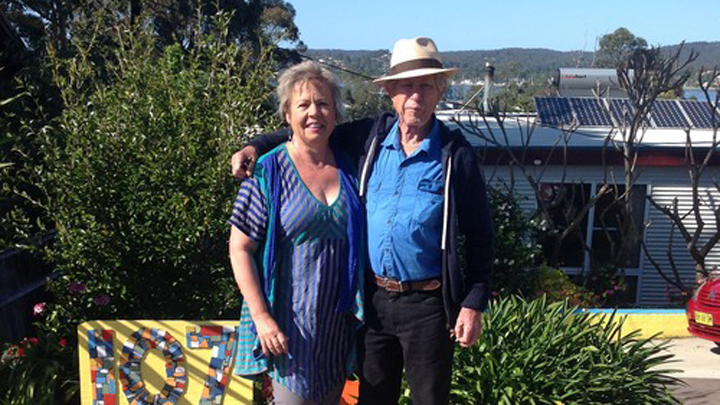 This is a continuation of the wonderful travel series from earlier this year by the Champagne Dame – the S.O.F.T: single older female travels!
Now, no longer SOFT, but NOT SO SOFT!
Any journey from the coast requires a 6-hour journey to Sydney, and every bus trip requires a very annoying passenger, preferably with a loud booming voice. We had the Parrot Man who regaled the bus with the minute details of his life, punctuated regularly by high pitched bird whistles – the whole bus communally sighed with relief when he exited.
A few senior moments struck: I had locked the bags with plastic security ties. As we were putting the luggage in at check in, the travel alarm clock started ringing – obviously a bomb! We had to open the luggage but no one had scissors to open the security tags! The Panama Hat (my partner in crime) had to rip it open, but we could not open mine which I had inadvertently locked my money into. Apparently the States do not like locked luggage so we took our chances and let it go, hoping that security would not shoot it open!
Ad. Article continues below.
A delayed flight, but we were delighted when we finally zoomed down the runway, and up and away to Honolulu. The ageing male Qantas staff looked like they were also having a few senior moments. Standing in the middle of the aisles with confused looks, "Did I serve you your dinner?", or "Do you want scrambo or cereal?" Only an Australian knows what scrambo is.
But the senior moment award was won by us! We left the 1 litre bottle of Hendricks gin on the plane, and didn't realise until we sat down for cocktails that night. Aaaaahhhh! Expecting that the crew had a huge party with our bottle of Hendos, we were delighted to find that it had been handed in to lost property. Yes, there is a God!
Our jet lag had been reduced by a magic melatonin and a glass of wine. You can buy melatonin here in the supermarkets. We both slept okay for two people jammed into economy, with our legs folded over our heads.
Then the ancient family travel curse struck again. It was pouring with rain; apparently the edge of a cyclone had passed this way. The streets were full of grumpy sodden tourists in plastic ponchos – always a good look! It poured day and night  –the most memorable previous rain experience was in Istanbul in 2000 during the Turkish Census, everything was closed and it poured. Great family bonding memories!
The rain cleared and the Land of the Long White Limo revealed itself. We stayed at the old pink tart, The Royal Grove Hotel; cheap and comfortable. What it lacks in 5 star comfort it makes up for in location and laid back island service and Mr Fong's Ukelele night. In fact it was the only reason we stayed there! Mr Fong is one cool dude.
Ad. Article continues below.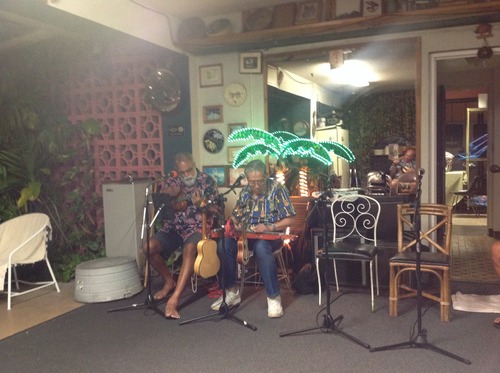 Swimming in Waikiki Beach with a million Japanese tourists in pink plastic floaties was a delight.
Then the sun went to our heads and we decided to climb Diamond Head; the sun came out then, and shone its little heart out! TripAdvisor said it was an hour's climb, but for two disabled senior honeymooners it took us several hours and a couple of near heart attacks! The Panama Hat made it to the top, I rested just below the final steps as I figured the view was the same. We decided to call ourselves senior disabled honeymooners to take advantage of all the discounts – Japanese honeymooners get discounted everything! We just gilded the lily, but we did get $1 bus ride to the North Shore and back, which was not very stimulating and sooo cold: the air con was up HIGH!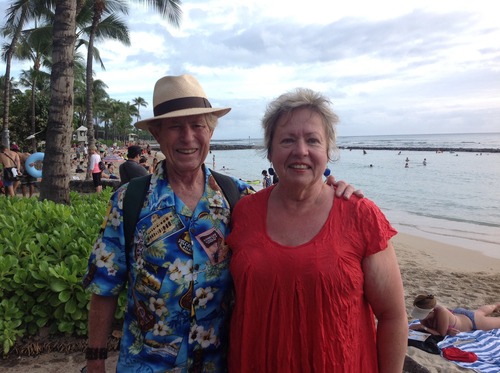 Have you visited Hawaii before? What did you get up to? Are your a single female traveller? Tell us below!