Celebrating Starts at 60 – how I found my community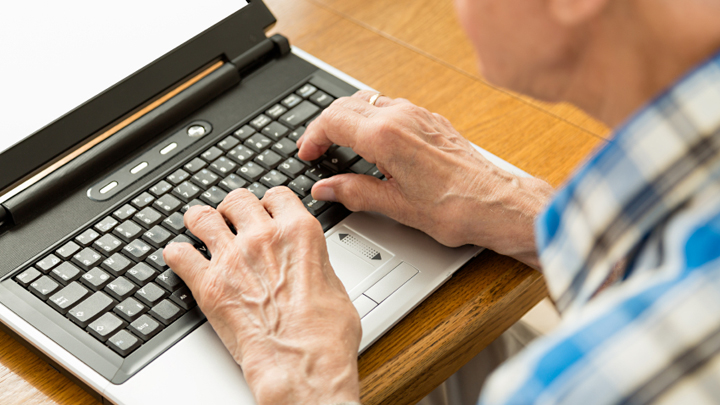 When Starts at Sixty first appeared on my Facebook news feed in 2013, my initial reaction was to wonder why such things suddenly appear without invitation. Admittedly I was new to the ins and outs of social media and probably naively curious about where any link in cyberspace would take me. I clicked on the link and discovered a website called Starts at Sixty. Having just turned 60 my curiosity was immediately aroused and I began to explore the site in detail.
I cannot remember much of the content but I do remember that I was instantly drawn to the idea of a website for over 60s and the possibility of being part of an online community. The possibilities were endless and I found myself wanting to respond to the requests for comments and contributions. There was an email address to which I wrote asking if travel stories were of interest. I received a reply from Rebecca and not long after that my first article of the "In a Van" series of travel stories appeared on the website. Since then I have been part of an online community that has grown at an amazing rate with people from all walks of life eager to share their experiences and to comment on everything from birth to the grave. From the mundane to the ultra-controversial; over 60s arrived on line with a flourish.
Our views and opinions are as vast as they are diverse. Starts at Sixty has given us a means of voicing our opinions and of sharing with others. More importantly it has created an awareness of our generation and the role we played and will continue to play in an ever changing society.
It is easy to take things for granted and not appreciate exactly what Starts at Sixty is all about and indeed be aware of the challenges that our website faces. Rebecca and the staff at SAS are well aware of this and as Rebecca stated in her article marking SAS's 2nd birthday: "It is about you, your needs, your lives, your challenges and your opportunities".
Ad. Article continues below.
Starts at Sixty was created with us in mind. It is paramount we support and do our bit to help spread the word.
The following is an article that I wrote and was published on the website on May 11th 2014. It was inspired by my desire to express some degree of appreciation and to say thank you. I think it is still appropriate.
A new planet for over 60s…..
Once upon a time on the edge of the galaxy, a beautiful lady called Rebecca had a vision. That vision was to create a website for space travellers who roamed the galaxy in search of a place to call home. It would be known as Starts at Sixty.
Ad. Article continues below.
This would be a special place where everyone was welcome. Essentially it would be for the hardened and battle weary travellers who after many years of hard work had reached a certain stage in their lives. The stage when they could start to relax and hopefully enjoy the world they had been instrumental in shaping.
The place that Rebecca created was small in the beginning but rapidly grew as more and more travellers became aware of this stopover in cyberspace. From all walks of life they came and soon Rebecca realised that the place was growing at such a rate that she was going to need help. A plan was hatched to enlist a group of special assistants. These were carefully selected to ensure that they understood what Rebecca's vision was all about and that they would be sympathetic to the needs of this special community. They would come from all corners of the galaxy and bring with them the experience and skills necessary to ensure the continued success of Starts at Sixty.
As time passed the word spread and soon thousands of travellers were altering course to become part of the community. Here was a place to share experiences and to voice an opinion. To pass on to others and to seek advice. Some of the travellers began to write stories about their lives and the places they had visited. They told of the good times and the bad. They shared stories about family life and of their dreams and ambitions. In turn they commented on what others thought and in so doing voiced opposing views that expanded the discussion.
Starts at Sixty had kindled a desire that smoulders within us all. The desire to share with others and to have a voice. It fostered new friendships and became the voice of a generation.
Ad. Article continues below.
Starts at Sixty had become what Rebecca hoped it would. Long may it prosper and grow.
Do you love Starts at 60? We'd love to know how we have made your happy and what we can do to bring more joy to your life. Tell us below!