Carrie, Debbie: Victory over pain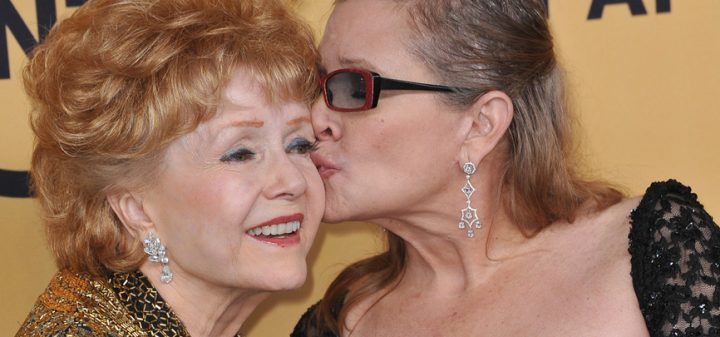 I was surprised at how affected I was by the passing of Carrie Fisher and then her mother, Debbie Reynolds. The past few days has set me off on a trajectory, bringing up all sorts of emotions and I have had an interesting time making sense of it all.
First, I watched an interview they made together with Oprah in 2011 in which they were courageously open and honest about their lives. I was incredibly moved by their obvious pain. As an innocent young girl, I had loved the purity of Reynolds singing Tammy and wished so much that I could be beautiful like her. After watching the interview, I felt so grateful that I was not. We are all survivors but not all of us are victorious, and while they have both achieved so much and have left a legacy that will live on, it appeared to me that neither of them had achieved victory over their heart-breaking pain.
Recently a friend posted a clip about Marianne Faithfull, which prompted me to search some YouTube clips about her life. I had previously realised that she was much more than Mike Jagger's one-time squeeze and I found her story very powerful. Both Carrie Fisher and Faithfull had longed for a relationship with an absent father and while they had both achieved early success, somewhere along the way they had lost sight of their own beauty and attempted to fill a gaping wound with drugs. Both managed to climb their way out eventually and up to a point they both survived, but I got the impression that in her own way, Faithfull became victorious. I know from my own experience there is a difference.
The biggest message for me is that we cannot completely put ourselves into the shoes of another. I am not proud of the judgments I have made in the past. A quote from Facebook recently says it all for me — "Do not judge my life by the chapter you walked in on."
Ad. Article continues below.
In my early-40s, I had become friends with a fascinating younger woman. She was a real fan of Faithfull's, and at that stage we were not on the same page. She was extremely attractive but early on in our relationship it became evident that she was quite unstable. I found it difficult to understand that here was someone with beauty, brains and ability who was totally ill at ease with herself. I was a single mum and when she appeared, noisily affected by drugs, at my door one night, I turned her away. I could sense her pain but felt a need to protect my son. We had a few interactions after that, but she told me that she was going to go to Europe to find her father. She wanted to make peace with him and thought by doing so she might get her life back on track. I really tried to understand as my relationship with my own father had been fractured.
She returned a month later and told us all that she was starting a new life and planned on taking a job she had been offered. We were happy for her but, that night she took her life, and there was no chance to find out what had happened.
I am grateful to have passed through the survival stage and have learnt to love the person I have fought to become. My mother passed away at 53, and I would have been far from ready at that age. I'm so glad to have been given these extra years to learn more about living before it is my turn to go through them golden gates.
I love reading the blogs of the over-60s who have often struggled but have eventually learnt to accept who they are. What a gift that is. Another pertinent quote I read by someone named Phillip Arnold, "You will never be free until you free yourself from the prison of your own false thoughts." Easier said than done but it's worth the effort.
Ad. Article continues below.
Do you agree with what Lyn has to say? Share your thoughts with us on this topic.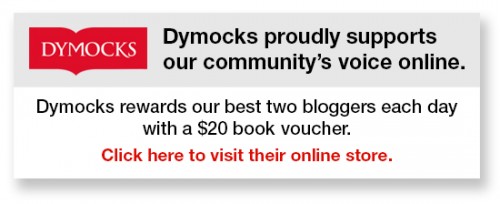 We want you to write for us! To write for Starts at 60 and potentially win a $20 voucher, send your articles to our Community Editor here.