C.J. Dennis – a forgotten poetic genius?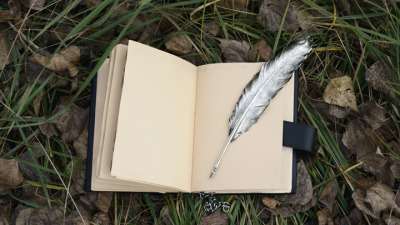 Ninety nine years ago in Sydney, George Robertson, of the famed Angus & Robertson publishing company, published the most successful book of poetry ever published in Australia. It sold 66,000 copies in the first eighteen months, and has probably sold somewhere close to half a million by now. It easily outsold anything ever written by Banjo Paterson or Henry Lawson.
How can this be? Who am I talking about? No doubt some Starts at 60 readers will already have twigged. I am talking about "The Song of a Sentimental Bloke", written by Clarence Michael James (C. J.) Dennis.
No doubt there are many who still recall the simple love story of Bill and Doreen – Bill, the slum-dwelling (likeable) thug and Doreen, who had been forced to work in a local pickle factory after her father had died suddenly without any life insurance. For those unfamiliar with the plot, it can be summed up as follows: Bill falls in love with Doreen. Their intense courtship is briefly interrupted by a rival – "The Straw 'At Coot" – who Bill quickly sends on his way. They are married, after which Doreen's uncle offers the young couple his berry farm in the hills if Bill is prepared to work hard and make a go of it.
Bill jumps at the offer. The book finishes with him marvelling at the changes that have come over him in such a short space of time; how the love of a woman has caused him to abandon his violent and criminal behaviour to become law-abiding, to abandon his idleness for hard labour, to abandon the city for the bush, and to begin to develop long-term plans rather than simply live for the moment.
It is all quite breath-taking and, to a contemporary audience, perhaps a little hard to believe, yet it struck a chord with the people of its day in a way few stories have before or since.
Ad. Article continues below.
The book was remarkable in a couple of ways. Firstly, it did not follow the convention of the day and have rich toffs as its main characters. Secondly, it was sprinkled liberally with the slang that was current at the time. Clearly, this was a book for the common man (and woman), not for the literary elite. While the slang undoubtedly increased its popularity when it was published, it most definitely works against it now. Many readers today find the barrage of unfamiliar vocabulary simply overwhelming.
As the centenary of its publication approaches, there will be many keen to mark the occasion with a celebration. After all, not every book of verse can claim to have spawned two movies (both a silent one and a 'talkie'), a radio play, two musicals and a ballet!
Nevertheless, it must also be said that Dennis did not always write in slang. Nor did he always write stories based in reality – "The Glugs of Gosh", published in 1917, is a satirical fantasy. Nor did he always write for adults; his playful and perennially popular "Book for Kids" was published in 1921. "The Triantiwontigongolope" is immortal.
He also wrote for the Melbourne Herald, employed by Keith Murdoch, for much of the 1920s and 30s. His job was to write a poem a day, based on the daily news stories, much as a cartoonist now works. Many readers will remember the Ben Bowyang cartoons. Dennis was not a cartoonist, but he did create the original Ben Bowyang character.
It is true, probably, that Dennis is now largely a forgotten man. While this is to an extent understandable, it is also a great shame. There exists in Melbourne, fortunately, a hardy band determined to keep his legacy alive. In 2008, I worked with Jan Williams, owner of "The Singing Gardens", a tea room at Toolangi (former home of C. J. Dennis) to create the "Toolangi C. J. Dennis Poetry Festival". We celebrated the centenary of the arrival of Dennis in that little hamlet tucked away in the tall mountain ash forests 65km east of Melbourne. The festival, initially planned as a "one-off", became an annual event. In 2010, it spawned "The C. J. Dennis Society", of which I am now President.
The festival is now held annually in the third weekend of October.
Further information can be found on the C. J. Dennis Society website.