Blue suede shoes at the circus
Blue Suede Shoes
I was bored. "My life is flawed," I said.
I looked down and saw by the bed — my new blue suede shoes.
I bought them on a whim – more unnecessary stuff for Jim, but…
So what! I'll wear them to Sydney — just got to persuade you know who!
"Coco, why don't we go to Steak & Kidney," said I.
"Why Dudley? For what reason? Has the season of discontent…
Finally fragmented what's left of your sanity?"
Friends this was an inanity — I knew she was teasin' me.
"Coco why don't we run away to the circus?
Cirque du Soleil is in town and like a feckless clown…
I've bought us tickets!"
"Well Dudley that was a bit reckless of you." She countered.
"Just because you're standing there in your new 'Elvis' shoes of blue and suede…
Thinking I'll be swayed to indulge you in sheer indulgence?"
"Why… I'd be delighted!"
~~~~~
We negotiated the trains and eventually emerged at Wynyard. Our home station at Wentworth Falls is undergoing a 'facelift' at the moment (actually it's a full-blown refurbishment including new elevators — whoopee!), and so too it seems is Wynyard. Indeed, the whole of the CBD in Sydney; especially the public transport infrastructure, appears to be in a state of renewal and chaos.
But maybe that's just me! The only difference is I'm not renewing — I'm in decline! I might have my new blue suede shoes but actually I'm sort of going through my own personal 'Fat Elvis' period. Incidentally, it occurs to me that Elvis 'left the building' almost 40 years ago at age 42, which is of course, the answer to The Ultimate Question of Life, the Universe, and Everything in Douglas Adams' The Hitchhiker's Guide to the Galaxy.
Ad. Article continues below.
Unlike the portly Mr Presley, however, I haven't quite succumbed to eating fried peanut butter and banana sandwiches. Mm yum! I'm quite sure that the performers in Cirque du Soleil don't eat them either because they are all so disgustingly fit, muscular and slender! One just hopes that they don't consume the usual junk fare on offer in their combined merchandising and food and beverage area. Believe me, Elvis would have loved it. Actually, Elvis made a couple of films related to the circus or carnival called Roustabout and Fun in Acapulco. But it was a film called G.I. Blues that featured the tune 'Blue Suede Shoes'. Unfortunately, most of Elvis' films are unbelievably banal.
In contrast, Cirque du Soleil's latest show — Koozå is anything but banal. Believability becomes a very fluid concept; it is sensory overload! The term — death defying becomes almost obsolete; add to this superb production values, makeup and exotic costuming — some even wore blue suede shoes! The performers — acrobats, clowns, contortionists, dancers, musicians, stagehands (even 'volunteers' from the audience), appear to defy the combined laws of gravity, physics, time and space. It was wonderful.
That brings us back to matters of space, of course and Douglas Adams who determined that the number 42 is the answer to The Ultimate Question of Life, the Universe, and Everything. It's not a prime number but this article is a prime example of waffle. By the way, someone stepped on my blue suede shoes as I left the circus tent.
What is one of your 'indulgences'? When was the last time you went to the circus?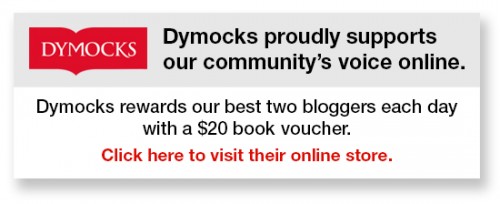 To write for Starts at 60 and potentially win a $20 voucher, send your articles to our Community Editor here.