Your say: Was the Australia Day lamb ad really racist?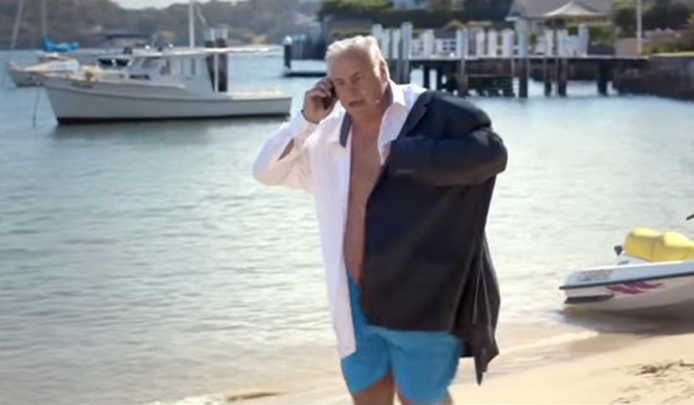 We all saw the Australia Day lamb ad that featured our favourite cricket commentator, Richie Benaud earlier this month – and based on what you all said on Facebook, almost everyone loved it! However social commentator Celeste Liddle has criticised the well-received ad saying it is in fact, really quite racist.
Ad. Article continues below.
Celeste spoke to NITV News and said, "To be honest it accurately reflects Australia Day and all that's completely wrong with it. By that I mean we've got a bunch of white men who are completely ignoring the fact that there is history in this country that pertains to Aboriginal people and our experiences."
The ad features Richie calling up historical Australian icons including Captain Cook, Ned Kelly and Don Bradman plus other notable Australians like Ita Buttrose, Sam Kekovich and The Twelfth Man creator, Billy Birmingham (who actually calls him) inviting them over for an Australia Day barbecue.
The Daily Mail made contact with Meat and Livestock Australia, the ad creators, and invited them to comment. They said, "This chapter of the Australia Day lamb campaign was created to capture the spirit of our national day. The bringing together of a group of Australian legends allowed us to honour some of the people who have helped defined Australia, in the most Aussie way possible – by sharing a lamb barbecue together. Meat & Livestock Australia approached numerous people from a variety of cultural backgrounds to be involved in the Australia Day lamb campaign however on this occasion some politely declined or were unavailable."
It is an interesting conundrum. I know I had a barbecue on Australia, not to be ignorant to what Australia Day means to different people but because that is what I have grown up always doing, and yes, we did eat lamb. It's become a part of Australian society to do similar things on Australia Day whether it is right or wrong and it seems as though this is the "spirit" that MLA was trying to capture when they put together this ad.
But tonight we want you to have your say… Did you think it was racist? Was it intentional or unintentional if it was? Watch it below if you need a refresher!