Your say: The Statue of Liberty is closed for business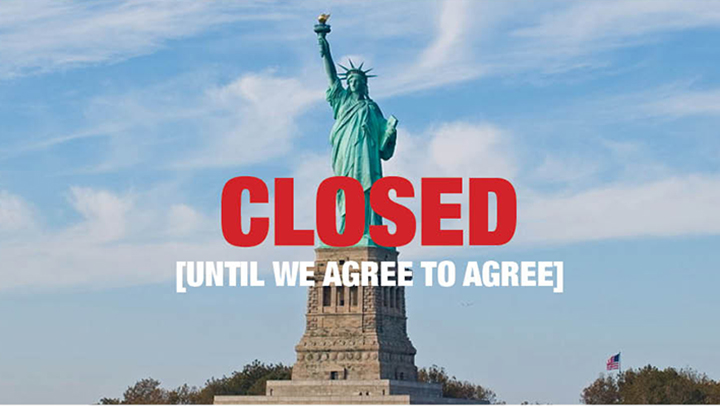 Americans are back on the laughing stack it seems today, so our "your say" for today is all about them.  Lets talk about the US Government Shutdown and whether politicians that can't agree, terminally, should really control our world?
Just weeks ago as we, the small nation of Australia were turning ourselves into a public spectacle of election-mania the USA looked on via The Daily Show and laughed implying our national sport looked rather like destructive-politics rather than cricket or rugby.  But look how the tables have turned today with the world's arguably largest superpower rendering themselves completely crippled with a Government shutdown because their Senators can't agree on a simple  thing like "the budget".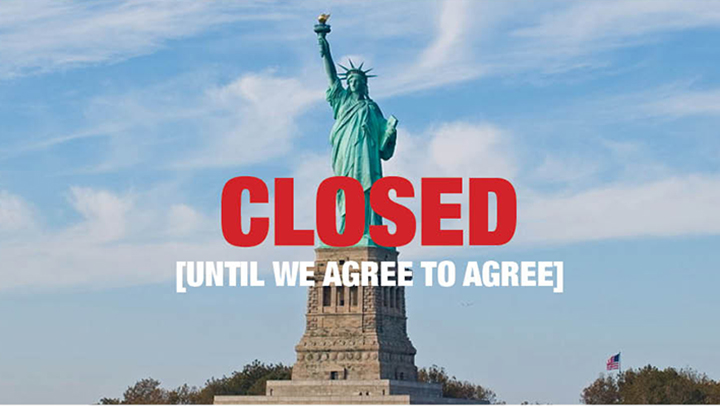 800,000 workers have been placed on unpaid leave, unable to earn money that will feed their families, and all non-essential services are being closed until an agreement is reached, and if it goes on long enough it wont just affect Americans.  Even the Statue of Liberty is closed for goodness sake!
Ad. Article continues below.
Makes our Governor General's ability to call a double dissolution election look rather appealing now doesn't it!
It certainly leads me to the discussion point for today:  Should politicians of today really control our world?  
For: Yes, we elect them to represent our wishes and fight to the death for the policies they stand for.  Compromise is not important even for the sake of a country's continued operations.
Against: No, politicians of today have none of the gumption they used to have, reasoning and dealing to get the best result, keeping the doors open and remembering they serve the public, not themselves
Or perhaps you have another opinion to share… have your say!