Your Say: The price of fuel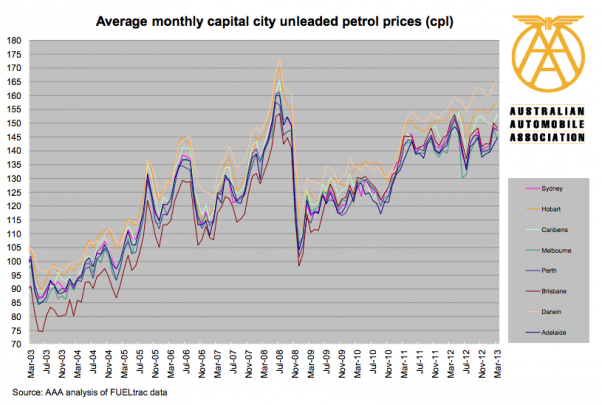 This is an opportunity for you to have your say. This is an open space for discussion about issues, concerns and some very confronting debates in our society. How do you feel? What do you think? 
Ad. Article continues below.
The price of fuel has been going up steadily for months in Australia, and now nears the levels we saw when oil peaked at $145 in 2008, prior to the near 40 cent collapse of the Aussie dollar from 96c to 68c.  And today the Australian dollar is at approx. 90c to the USD and the price of oil is much lower at $106 approx.
So why is the price of fuel so desperately high?  Is it an issue for you?  Do you use fuel coupons or travel to specific locations to obtain discounts?