Your say: Target's 2009 bag pledge... dead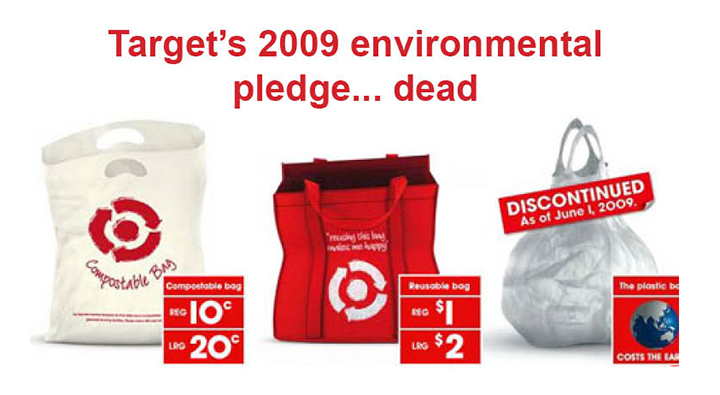 Target has announced this week that it is winding back its ten and twenty cent charge on plastic bags after four years of charging for them, making them free again for all customers.  They have apparently received more than 500 complaints per year about the cost of the bags.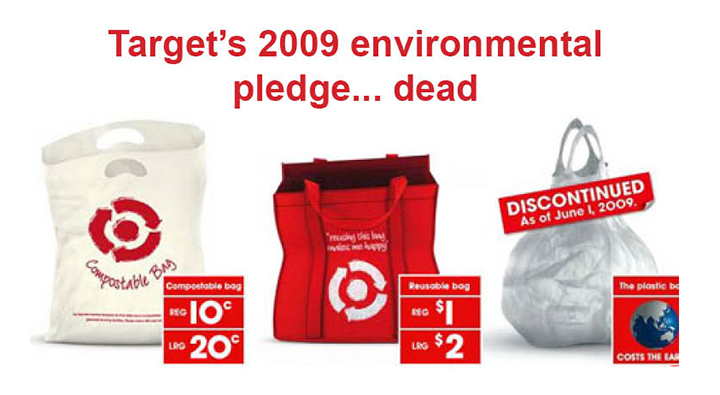 Are you for or against the free bags?
Ad. Article continues below.
For: It seems to be a tough decision to take when most people in the country have accepted the cost, and perhaps even started to change their behaviour trying to remember to bring a bag with them when they shop there.  Personally I am really disappointed at Target's lack of perseverance here.
Against: If we shop in the store they should provide us with a bag… it's just part of the deal.  Environmental change is just not important.
But I want to hear your say today.