Your say: Should we do this in Australia to combat our waste problem?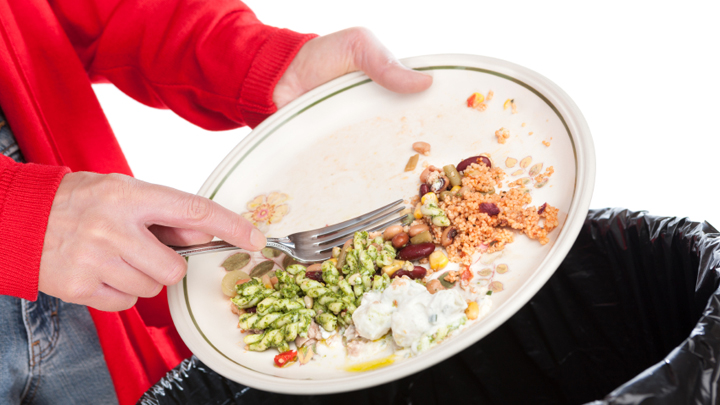 Australia has a waste problem – it's no secret. The amount of waste we create every year is staggering: almost 48 million tonnes. Of that, only around 52% is recycled.
One thing that dominates our waste is food, in fact Aussies bin up to 20 per cent of the food they buy each year – about $8 billion worth. So what can we do to limit our food waste?
Well, the Washington city of Seattle has had an innovative idea: it has become illegal to throw out food. How can this be possible?
Since January 1, there has been a ban on throwing food waste in the bin and if any single-family rubbish container has more than 10 per cent food waste by volume, repeat offenders may receive up to a $50 fine on their next rates notice. The typical fine for a violation will be $1 per offence.
Rubbish bins in public areas and businesses will be exempt from the new law, which is in place to achieve Seattle's goal to recycle and compost 60 per cent of the city's waste.
Ad. Article continues below.
Rodney Watkin, of Recology CleanScapes told Seattle Times, "We'd like to get people to think about it a little more…Being a good steward of the environment starts at home".
Food scraps will now be considered compostable material that is welcome in a food-and-yard waste bin, but not a garbage bin.
The new ban will reduce the waste that contributes to greenhouse-gas emissions and creates methane, which is 25 per cent more potent than car exhaust – and 74 per cent of Seattle's population approved it. So should we have it in Australia?
Here's some facts about state of our waste:
Up to 40 per cent of the average household bin is food
The average Australian household throws out $1036 worth of food a year, which could –

Feed the average household for over a month
Pay off six months of your electricity bill

Australians waste 4,000,000 tonnes of food annually
We throw out 345kg per household, the same weight as 3 average sized fridges
$8 billion worth of waste, made up of –

$2.67 billion fresh food
$2.18 billion leftovers
$1.17 billion packaged and long-life products
$727 million drinks
$727 frozen food
$566 takeaways

Why is it wasted?

Cook too much food
Don't know how to use leftovers
Food mistakenly thrown out before used-by date
Didn't check fridge before going shopping
Buying takeaways instead of cooking
Didn't stick to shopping list
Have your say: should we implement this food waste ban in Australia? Would you support it? Tell us below.