Your Say: Ethics in politics - Are there any left?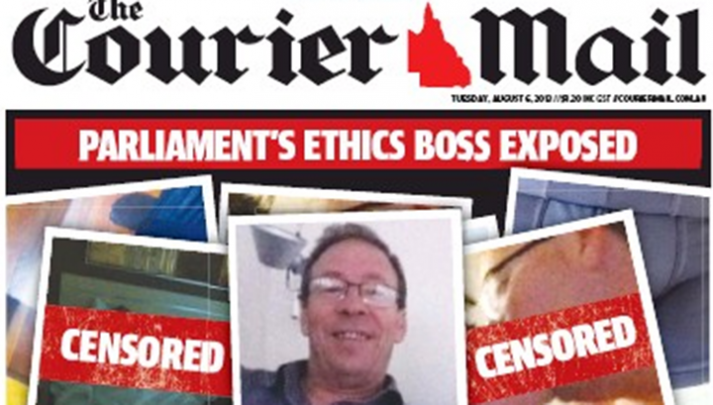 Yesterday in Queensland one of the Members of State Parliament and the Chair of the Ethics Committee became embroiled in an ethical debate amid claims he sent explicit texts or "Sexts" to his mistress despite being married with two kids.  It raises an important question…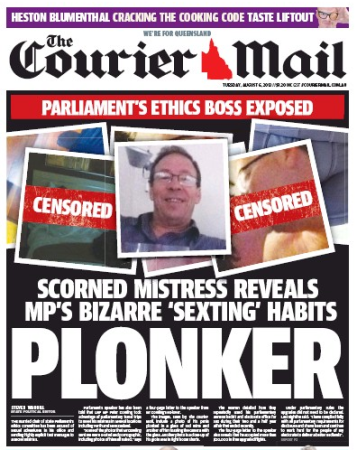 The Courier-Mail, Brisbane's local newspaper, published a series of images, which were reportedly given to the parliamentary Speaker by Mr Dowling's former mistress.  The married father of two has apologised to State Parliament for the pain he has caused and resigned from his committee roles.
But does this raise a larger question?  A question we are all entitled to have our say on?
"Are there any ethics left in Politics?"
How can the Chair of a Government Ethics Committee be so unethical… 
Ad. Article continues below.
And why does this keep happening in Australian politics?  Has it always been an issue for people in the public eye, or have politicians lost respect for the important role they play?  
Tell us your thoughts…. 
From Tuesday's Courier Mail…
"The Courier-Mail has seen several explicit text messages sent from Mr Dowling's mobile phone to the woman, including a picture of his penis in a glass of red wine, a self-shot image of his crotch while wearing boxer shorts and a full frontal picture of his genitalia.
"He wanted a Red Wine …," Mr Dowling said in the text message sent with the image of his penis in the glass. Another image shows a grinning Mr Dowling holding the wine glass in a cheers salute."