Your say: Does adrenalin junky behaviour suit you?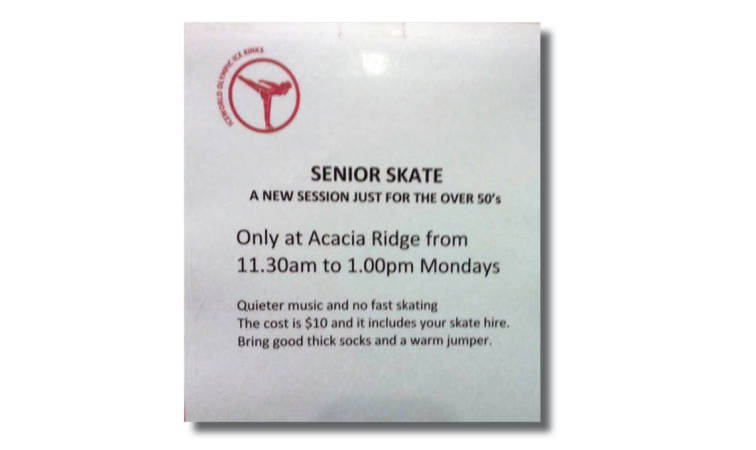 Would you go skating, skiing, sailing, surfing, skydiving or something more sinister now you are a senior?
My friend sent me this last night, an advertisement for "Senior Ice Skating" at our local Ice Skating rink where her daughter trains in figure skating and it got me thinking, what sort of adrenalin sports do you really look forward to?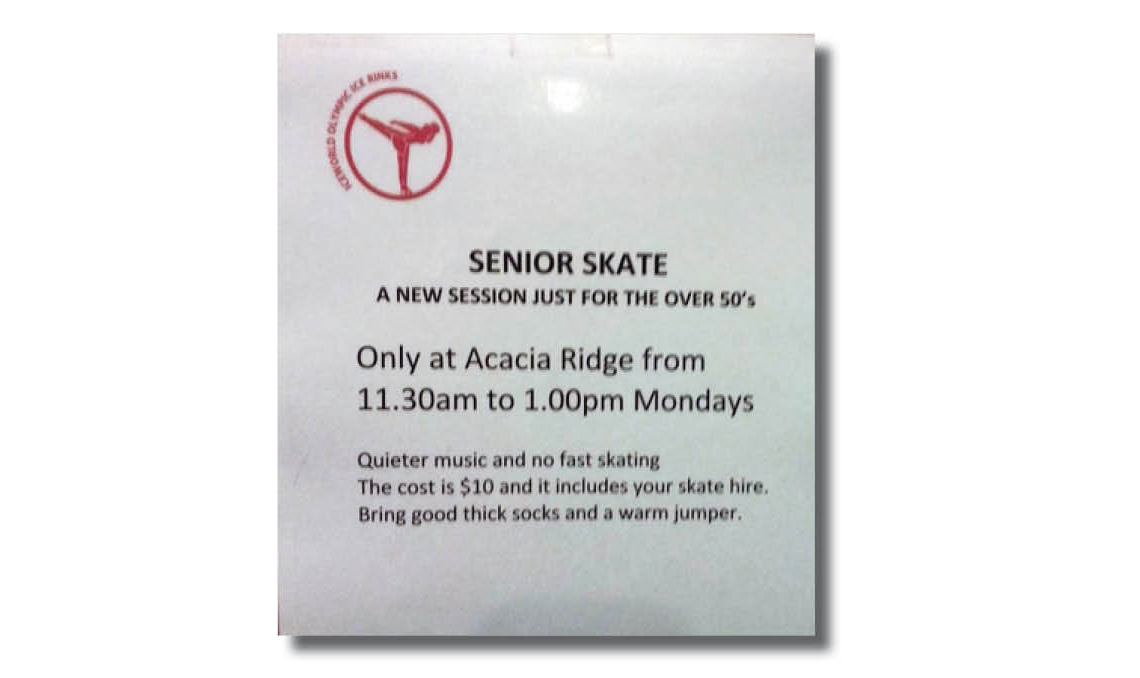 My stepmum is 64, and she recently tried skiing for the first time in Lake Tahoe USA.  She loved it.  Sadly, on the last day of her trip she got stuck in some lousy snow and fell badly, breaking her arm so badly she needed surgery; but she still doesn't look back on it too badly.  My dad at 67 was cruising gently down the slopes for the first time in 25 years.
My mum got years of joy out of volunteering for the Coastguard, a group that trained her in how to drive a boat, conduct a rescue at sea and manage the radio.  All these things she got a terrific adrenalin rush out of.
Ad. Article continues below.
And a good friend of mine has a timber boat that he restored, and will be launching on the water next weekend with great pride.  He can't wait to start getting out there in his labour of love.
One of our community members has last year even jumped out of a plane thanks to RedBalloon with great excitement to show over 60s can do anything!
Have your say today… What adrenalin sports still hold an interest for you?  Have you tried something that might interest others that you can share?