Your say: Will the recent terror events deter you from attending Anzac Day ceremonies?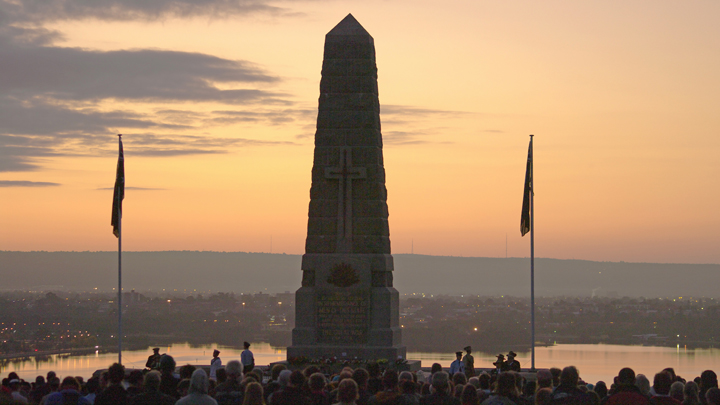 This Saturday will be the Anzac centenary. It's a momentous occasion that marks 100 years since World War I and the commemoration ceremonies all around the world are expected to be bigger than ever. But with increased terror threats over the last few months, there's many Australians living in fear. So this prompts the question, will the increased levels of fear deter you from attending a ceremony?
Ad. Article continues below.
Over the weekend raids on Melbourne properties saw four young men, still teenagers, arrested for terror related offences. Just yesterday, it was confirmed that a 14 year old boy in the United Kingdom was linked to these terror attack plans. It was then alleged by the Australian Police that the plot of these young men involved attacking people at an Anzac Day ceremony.
Then just now on the Channel Nine news I have watched a story about a ISIS supporter recording a video and posting it online, calling for Islamic people to attack Australians – specifically Australians. He said in the video talking to all muslims, "You must start attacking before they attack you." And voiced his support for a young man who was killed by a police officer last year after attacking him. He too was a supporter of terror group ISIS.
There's something that we all need to understand before we join the debate. It's not all Muslims at fault here, it's the extremists and sadly, it's a mere few who make a whole lot look bad here. But the threat of terror seems to be real.
Although authorities are encouraging us to all attend Anzac Day ceremonies across Australia and the rest of the world, there is a fear in the back of all our minds that is making it difficult to stay positive. That said, living in fear is no answer because living in fear gives no real quality of life that is worth living.
So today join us in this conversation. Are the concerns and fears of terrorism deterring you from attending Anzac Day ceremonies? Or will you still be attending proudly? Share your thoughts in the comments below…