Wow... Look how these supermodels from our youth have aged (hint: they're stunning)!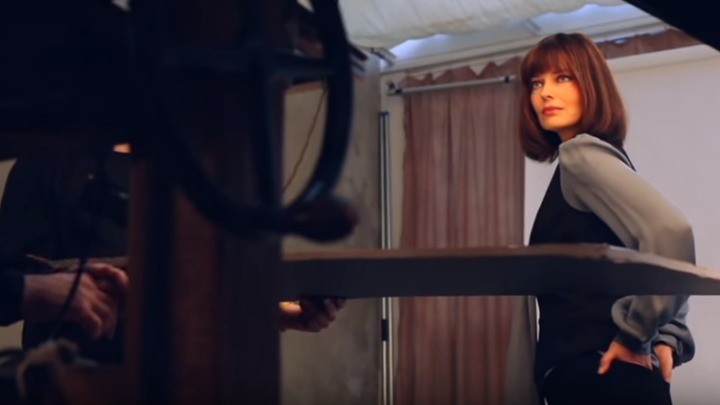 Some of the most celebrated faces of the last century have spoken about what it's meant to be beautiful – both as famous models in their youth, and today as older and wiser women.
Stars including Isabella Rosselini, Jerry Hall, Christie Brinkley, Christy Turlington and China Machado have featured in "About Face: Supermodels Then and Now." You can watch interview excerpts in the video below.
Each celebrity recalled standout moments from her own career, including parties with Andy Warhol, meetings with Salvador Dali and working with legendary Vogue editor Diana Vreeland.
Modeling gave each of these women independence and an income, which wasn't necessarily the norm.
As Isabella Rosslini put it, "I'm too old to have grown up with the idea that a woman should have a career. Of course you could work, but having a career would come second to family."
Ad. Article continues below.
"Modelling taught me that it was essential for women not to depend on fathers and husbands. It taught me the discipline that a career requires," the celebrated Italian beauty added.
American actress Marisa Berenson explained that modeling was her artistic outlet.
"Style is an expression of yourself," she said in the documentary. "It gives people the ability to be creative, and express themselves in ways that maybe words can't."
These days, Berenson's style has grown with maturity. The same goes for Carmen Dell'Orecfice, who offered her thoughts on cosmetic surgery.
"Well if you had the ceiling falling down in your living room, would you not go and have a repair?" she cleverly asked the documentarian.
Ad. Article continues below.
Today each woman focuses on her inner beauty and life accomplishments, rather than physical appearance.
"When you get older you build something else in your core, which goes beyond, because it has too," Marisa Berenson explained.
"I have seen so many girls come and go because they had nothing going on inside," she added when examining modeling today. The industry has certainly changed.
As Bethann Hardison revealed, "nowadays everyone wants their child to be a model. Back in the day, nobody wanted to be a model." In fact, Hardison revealed that her mother used to assume modeling involved prostitution!
The pay was vastly different too. China Machado was once Europe's highest-paid model. However, even at her peak in the 1950s, Machado was only being paid $100 per month.
Ad. Article continues below.
Despite this, none of the women would change their chosen careers. Isabella Rossellini recalled "a world of wonderful people who were also very eccentric," while Carmen Dell'Orecfice is grateful she got to "live history."
Watch the video and tell us – how has the meaning of beauty changed for you?