Would you welcome refugees to your town?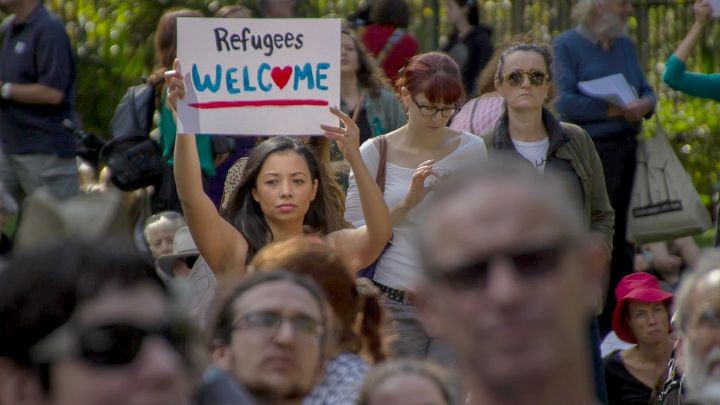 Australia's 12,000 newest migrants will arrive just before Christmas and at least one MP believes the best place for them is outside of the big cities.
Michelle Landry, a Nationals MP representing the regional Queensland electorate of Capricornia, believes the influx of Syrian refugees would fare better in Australia's regions, where they could meaningfully contribute to and engage with the community.
She also believes the new Australians could breathe some life back into regional economies, filling agricultural jobs that many Australians "don't like to do" such as fruit picking and abattoir work.
"There is a concern in agriculture that we just haven't got enough people helping there, so if we could get them into these little country towns and form a community, I think it'd be fantastic," she said.
She also believed those who are educated could be trained to work in local medical services. "We do have a lot of shortages for medical professionals out in the western parts of my electorate," she said. "If we could get people to go and help with things like that, that would be fabulous."
Ad. Article continues below.
Ms Landry did not say how many refugees she thought her electorate could take, but she believed there was strong support from her constituents, according to the ABC.
However, if you listen to Pauline Hanson, who says she has the word of the everyday Australians, locals detest the idea of foreigners coming in and taking away jobs.
Traditionally, Syrian refugees are settled in Sydney and Melbourne, where they have a built-in community. Ms Landry believes some may be happier moving to smaller towns, rather than getting "lost in the crowd" in the large cities.
"In central Queensland we have a huge multicultural community and they really connect well together. We have a lot of multicultural functions.
"There certainly are the people out there that are keen to assist these Syrians and I've even been contacted by some of the church organisations, including the Catholics, to say that they would love to help settle these people in regional Queensland," she said.
Ad. Article continues below.
The ABC reports that a number of rural MPs and Senators have told the broadcaster they had been contacted by members of the public wanting to help. Some have offered to open up their homes to new refugees to speed up the process.
What do you think is the better option: settling the wave of refugees in cities with established Syrian communities or in regional areas? Would you welcome a group of refugees into your town?