Would you rather your favourite character be replaced or die?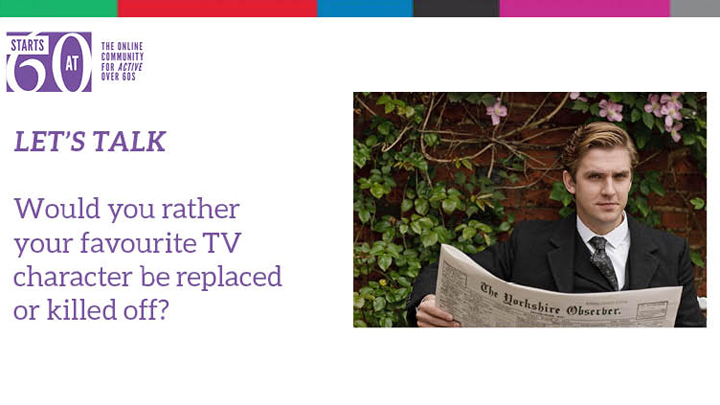 When we found out Dan Stevens was leaving Downton Abbey, we couldn't believe it. Who else could possibly play Matthew Crawley, one of the show's most respected men? At the end of series three, Dan Stevens cut short his role as Crawley, but he decided to be killed off rather than have another actor fill his shoes…
Ad. Article continues below.
With series five of Downton Abbey set to start soon, there are some rumours buzzing that we may meet new stars of the show. Could anyone but Michelle Dockey play Lady Mary Crawley? Are Hugh Bonneville and Robert Crawley one in the same? Could you replace these characters with new actors? Or, like Matthew, is it only right to kill them off?
Let's talk today: would you rather your favourite character replaced, or die?