Women in parliament should be allowed to breastfeed wherever they choose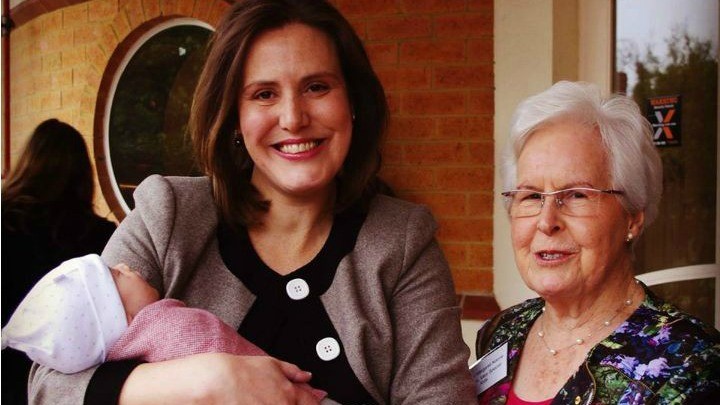 For all the arguments about whether women MPs should or should not be allowed to breastfeed their babies in the upper and lower houses of parliament, it's taken one MP to put the argument into perspective.
Labor MP Amanda Rishworth, who is one of three female MPs with infants said she would be unlikely to breastfeed her baby in parliament under the glare of cameras.
"I think it's great that they're looking at flexibility but at same time I don't know if it would work for me and my baby," she said.
The question of whether women should be allowed to feed their babies when parliament is sitting came to a head when Liberal frontbencher Kelly O'Dwyer was told by the former Whip Scott Buchholz to express milk so she wouldn't miss any votes.
However Mr Buchholz was unaware that nursing MPs were allowed proxy votes in the House of Representatives.
Ad. Article continues below.
"I wouldn't probably choose to breastfeed in the chamber, I feel that the ability to have the proxy vote is really useful," said Ms Rishworth.
"But everyone's different and the more the flexible options the better."
A procedures inquiry is currently underway, attempting to navigate a very modern problem around a traditional system. For example, when some MPs have tried to take their children into the chamber in the past, there have been objections that it is against the rules.
Whatever is decided, the government needs to set an example as an inclusive workplace.
"It's very important to the committee that its final report reflects the values and opinions of members of this House, said South Australian backbencher Andrew Southcott, who is chair of the Procedures Committee.
"The committee is also aware that the practices and procedures of the House should meet changing community expectations with regard to encouraging women to breastfeed, supporting women's participation in the workforce and balancing work and family," Dr Southcott said.
Do you think women should be allowed to breastfeed in both houses of parliament? If you were a nursing mum today, would you want to?