Why women always feel so guilty… And how to let that go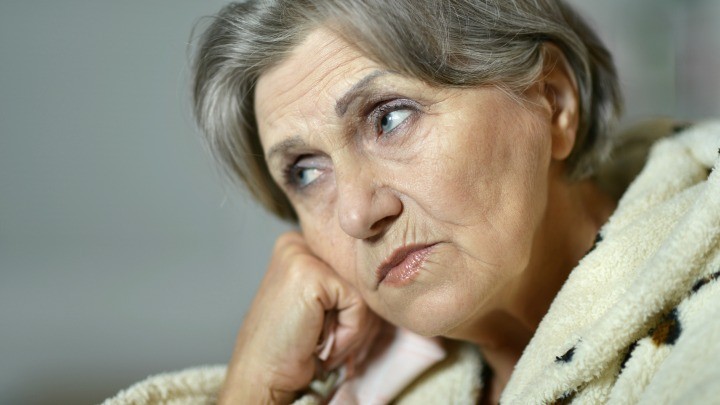 As a woman, I have often felt guilty throughout my life. The causes have been varied, and sometimes there has been no reason whatsoever. I know that many other women experience guilt, so let's talk about letting those feelings go.
When I was younger, I often felt guilty about not being a good daughter. My mother suffered from poor health, and I never wanted to cause her extra stress. As a result, she often persuaded me into choices I wouldn't have made otherwise. Then I'd feel guilty for not being stronger in myself!
As a newlywed, I felt guilty for not being a good enough housewife. I chose to continue working at the local chemist after I got married, and sometimes my shifts would conflict with duties at home. This left me juggling my life at home, with my responsibilities at work.
The guilt I felt when I was a young woman though, paled in comparison after having children. Raising kids is tough, and I often agonised over little decisions. Should I let my teenage daughter travel with friends, even without adult supervision? Should I let my son earn his motorbike licence? Should I have lost my temper so quickly? How could I swear less around the kids?
As an individual person today, I still experience guilt. If I'm not focused on some sort of task, I feel guilty for being "lazy" or "indulgent" and have trouble relaxing. I worry about my ageing parents, friends coping with divorce and my husband's health.
Ad. Article continues below.
Guilt is the emotion that keeps women like me awake each night, making 'To Do' lists in our heads and fretting over that second helping of cake. Have we done enough exercise this week? How will we afford those family gifts? We are not alone though, and guilt is an emotion that can eventually be let go.
Psychologist Dr Margo Orum says that guilt often arises from a desire to be 'perfect' or well-liked. However, the emotion is not actually constructive for us as individual people.
"(Guilt) can be an automatic response for many women, who value caring for others as a good thing… to jump to attend to others' needs first and not give their own needs equal or comparable importance".
"Guilt is not a good motivator. It's a human emotion that gives you a sense that you don't like what you are doing or feeling or thinking".
Dr Orum suggests treating guilt in ourselves, the same way we would approach self-defeating behaviours in a child.
Ad. Article continues below.
"It's better to make a decision that you are going to do something about it and not let the situation happen again, than to stay stuck in paralysing guilt".
"We need to give ourselves respect and equal treatment, just as if we are an adult or parent, looking after our own inner child", Dr Orum adds.
I have slowly learnt that if the bathroom doesn't get cleaned, it will be there tomorrow. If my children make silly choices, well they're adults now and all I can do is provide guidance. A second piece of cake hasn't really killed anyone, either.
These are lessons I will continue to discover, but in the meantime, I encourage other women to let go of their guilt. Life is too short to feel negative, and chances are you're already a very accomplished, kind and generous person.
Do you often experience unnecessary guilt ? How do you let go of negative emotions?