Why a recent trip to the post office left me feeling disheartened!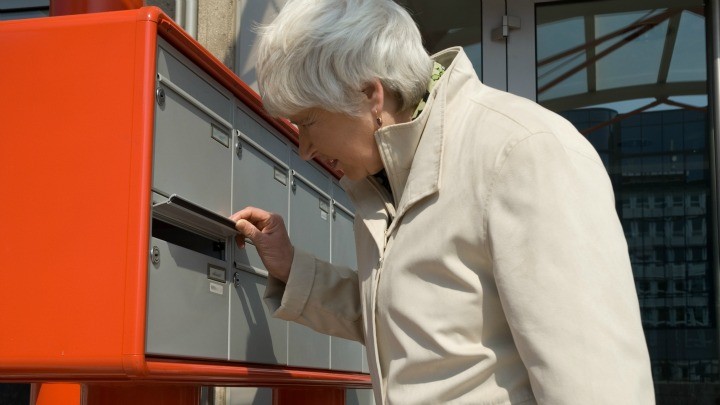 During a recent trip to my local post office, I was shocked to discover that collectable stamps are virtually a thing of the past. I don't send special mail often, but when I do, I'd prefer to choose a stamp that is pretty or meaningful.
Just before Christmas, I wanted to send special cards to my family and friends. I spent some extra cash on a beautiful Christmas card design, that came with a bright red envelope. After carefully addressing each card, I assumed it would be easy to choose a festive stamp as well.
When I went to my local post office though, I was very disappointed. The manager there told me for international mail, my options were simply "The Queen, The Queen or The Queen". I was given a choice of Her Majesty wearing either a garish pink gown, or a sombre grey one.
I asked whether there were any collectable stamps available instead. The manager replied that his range was only limited, because special edition stamps "don't sell these days". So after selecting an austere-looking Queen Elizabeth stamp and sending my cards off to England, I considered the local mail.
"I'd like a Christmas stamp please, so I can send festive cards to my family and friends throughout Australia", I requested. The next answer was also disappointing. "I'm afraid we've sold out of Christmas stamps," the manager informed me.
Ad. Article continues below.
"We don't get many Christmas editions in-store, because nobody sends annual cards anymore". How saddening! I remember visiting the post office with my mother during the 1960s and 70s, and having the choice of beautiful collectable stamps.
Whether you wanted a floral design, an artistic photograph or just an Australian landscape – there was a stamp to suit any occasion. Collectable stamps brightened up the most special of cards, and we all knew people who kept their best stamps in keepsake folders.
These days, it seems your choice is extremely limited. Collectable stamps are basically a thing of the past, and you're probably fortunate if the local post office even has basic supplies. My local postie had no 30c stamps this week, to add onto the 70c stamps I have already purchased!
It makes me sad that children these days won't be stamp-collecting, because the need for "snail mail" is dwindling. I believe there's still something to be said for beautiful stamps, personalised letters and handwritten cards. Collectable stamps used to be both pretty and practical, and I'd like them back please!
Do you remember collectable stamps? Have you found there are not special stamps available at your local post office today? Did you have a stamp collection?