When is the right time to say goodbye to a much loved pet?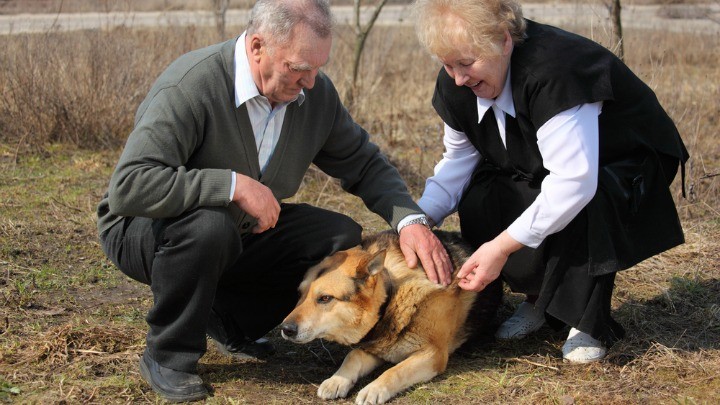 It's one of the downsides of growing older, having to say goodbye to pets that have become an integral and much loved part of your life. It's inevitable though because humans live a lot longer than domestic animals.
Often, a pet is killed in an accident or simply dies through old age, so life decides for us. In some ways this is kindest, because whether the pet lives or dies is beyond our control and we can grieve for them without guilt.
But it becomes harder and much more complicated when a pet is ill or injured and we are faced with the dilemma of paying for expensive operations and/or treatments or having them put down.
Max, my old mongrel kelpie-cross, illustrates just what a tough dilemma this can be. He broke his leg badly in an accident as a puppy and we paid for an operation which included a pin in the leg.
Our decision to pay for that operation proved the correct one, because he went on to enjoy a great quality of life.
Ad. Article continues below.
However, 10 years later that came to an abrupt halt when he fell off some steps awkwardly and re-injured the same leg.
He was getting old and we knew in our hearts that we probably shouldn't put him through another operation, but the vet talked about the option positively, so even though we couldn't afford it we paid the $2000 for a second operation.
Max survived the operation but never recovered fully and six months later we were forced to make the tough and tearful decision to have him put down.
Our decision to pay for that operation had proven the wrong one, putting our pet through a lot of unnecessary pain when he was already an old dog.
Next time I am faced with this horrible decision I will do my best to remember Max, and decide with my head and not my heart what is in the best interests of my pet.
Let's talk: What about you? Have you ever been faced with this dilemma and did you make the right or wrong decision with the benefit of hindsight? What guided your decision?