What to do if you're facing Christmas on your own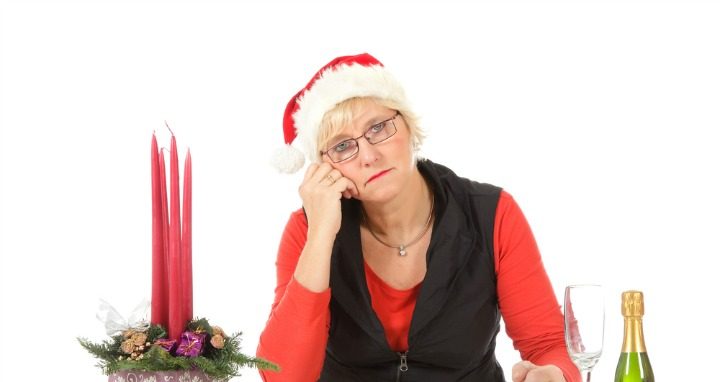 With Christmas just around the corner, it's easy to forget there are many people who are spending the festive season alone.
For those of us who have lost loved ones, don't have family nearby or just don't have many people in our lives, Christmas can be a lonely time. This is especially true when friends retreat into their own circles, and there are constant reminders of Christmas togetherness in the media.
So how can we spend Christmas alone, without feeling lonely? Here are some ideas that we hope will brighten your December:
1. Invite new people around for a Christmas meal
Ad. Article continues below.
Last year, Starts At Sixty recently brought you the story of Kristina Rivers, a Sydney woman who was opening her doors to strangers for Christmas. You might not feel comfortable inviting strangers into your home, but you might know a neighbour or community member who is also alone for Christmas. Inviting them around for a meal will help spread festive cheer.
2. Plan a special meal for yourself
You might splash-out on some Christmas turkey for one, or you might book yourself in for lunch at the local RSL. Either way, a Christmas meal will keep you in high spirits.
Ad. Article continues below.
3. Decorate your house with Christmas decorations
You might be the only person to appreciate these decorations come Christmas Day, but you deserve to feel festive just as much as the next person. Crafting homemade Christmas decorations is another great way to keep yourself occupied.
4. Take a road trip to a place you've never visited
Getting away from home on Christmas Day, and exploring a new destination, will help curb feelings of isolation. If you're gaining a new experience, then you won't feel that Christmas Day has been a loss.
Ad. Article continues below.
5. Give yourself a Christmas makeover
Take the time to paint your nails, pluck your eyebrows or have a bubble-bath. Looking your best will help you feel cheerier, especially if you're planning on meeting new people come Christmas Day.
6. Plant a Christmas garden
Ad. Article continues below.
Doing something productive on Christmas Day will help keep your mind and body busy. Grevilias, lavender and banksia are all lovely summer growers.
7. Give time, not things
The spirit of gift-giving is alive and well during Christmas, but for people without friends or family nearby, there might not be anyone to shop for. Instead, try donating your time on Christmas Day. Volunteer at a women's shelter, or help pack Christmas hampers for the needy. There are many local organisations you can contact in advance, to volunteer your time and efforts come Christmas Day.
Ad. Article continues below.
8. If you have a pet, buy them a Christmas gift or cook them a special treat
Treat your furry companion just like family, and celebrate Christmas Day together.
9. Go to church
If you're religious, spending Christmas Day at mass can be a meaningful way to mark the occasion. Sing carols, stay and mingle with the congregation afterwards. Praying can also help ease feelings of loneliness or loss at Christmas time.
Ad. Article continues below.
10. Let your creative energies flow
Write a poem, paint a canvass, play music or read a novel. A creative pursuit will help you achieve something fun come Christmas Day, and will lift your spirits.
Have you ever spent Christmas alone? What did you do? Maybe some of our SAS community can reach out to each other and meet up on Christmas Day?