When you were a 'late bloomer' and are still child-rearing at 60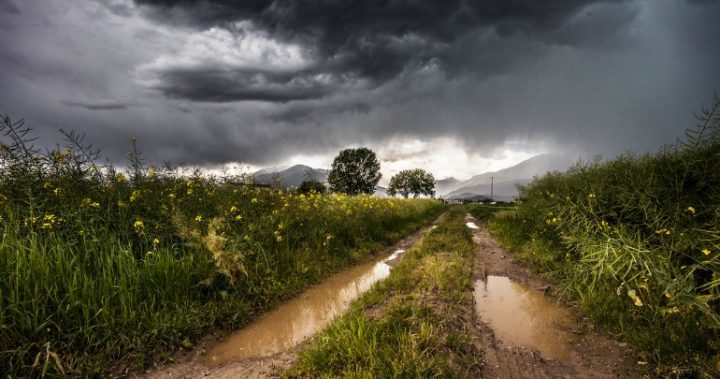 Life expectancy shifts and changes just like seasons. While there are only four environmental seasons in each year, the average life expectancy would give us an excess of 350 seasons. So how do we anticipate what is to come in the range of seasons called 60?
Most of my friends are the same age, maybe a two to four-year gap here or there at the most. Nonetheless, the friends I am closest to are those from childhood and college, so we are all quickly approaching or recently arrived at 60. What to expect of our 60s brings a different response from each of us. While some are looking forward to changes and have grand expectations, others are comfortable where they are and look forward to stability and continued enjoyment of their current state.
Over the years, I have repeatedly heard a variety of versions and expectations for each season of life. Being raised in church, my mind initially drifts to scriptural references and when I think seasons, my thoughts go quickly to the book of Ecclesiastes and to Galatians. There are countless other season references in the Bible however, I love to read the third chapter of Ecclesiastes in its entirety.
Chapter three verse one starts by telling us that "To everything there is a season, and a time to every purpose under the heaven". After there my mind shifts to Galatians, where chapter six verse nine says "And let us not be weary in well-doing; for in due season we shall reap, if we faint not".
A catchy phrase now days is that each season or age period in life is "the new". As I approach 60, I am hearing that 60 is the new 30. Reflecting over my 30s causes me to pause briefly. For me, my 30s was a bittersweet period. While my career and job opportunities flourished, my personal life felt delayed and to date I refer to myself as a "late bloomer".
Ad. Article continues below.
In comparison to my colleagues, while most of them are now travelling extensively and embarking on the career or opportunities to make a living doing what they love, I realise they can do so because they are done with the child-rearing season. They have no more parent-teacher duties or band parent obligations or tutors and keyboard lessons to pay for. For me and my family however, this was the first year we did not need a sitter.
Just like nature's seasons are identified by weather patterns and are a result of the earths changing proximity to the sun, the seasons in each person's life are a result of the stage and phase of life they are experiencing at that moment, or season. These human seasons can be directly or indirectly related to the phases or changing proximity of things like family, employment and socioeconomic status or stage or season.
As I try to soak in every moment of life and make lemonade of every perceived lemon life has thrown at me, my reality is daunting when I reflect and realize that as 60 approaches, no matter which season my 60 ends up being, there are more seasons behind me than in front of me.
Considering the words in Galatians, I believe that I will enjoy the sweet portion of my 30s twice if I faint not.
While my colleagues were lucky in love and began their families earlier, I was travelling and enjoying a free lifestyle like what they have now. If we faint not, keep ourselves healthy and do the best we can by our children, I am confident that 60 will be what we make it and we will enjoy every minute of every day that we awaken to life.
Ad. Article continues below.
Whether it is a clear and cold winter day, a crisp and colorful fall evening or we experience the warmth of the sun by day and the cooler breezes by night in spring or summer, it will be what we make it.
I have seen more sunrises than I expect to see, and I have had more birthdays than I expect to have. While some may perceive this as desolate, dire, cheerless or bleak, I do not.
Everyday that I wake and can see and feel and hear and smell, I see opportunities, golden years and seasons of joy in my horizon.
What do you think about the 'season of 60'? Share your thoughts with us.
Keen to put pen to paper, or fingers to keyboard, to share your thoughts with other 60-pluses? You can sign up as a contributor and submit your stories to Starts at 60 here, and join the Starts at 60 Bloggers Club on Facebook here to talk to other writers in the Starts at 60 community and learn more about how to write for Starts at 60.